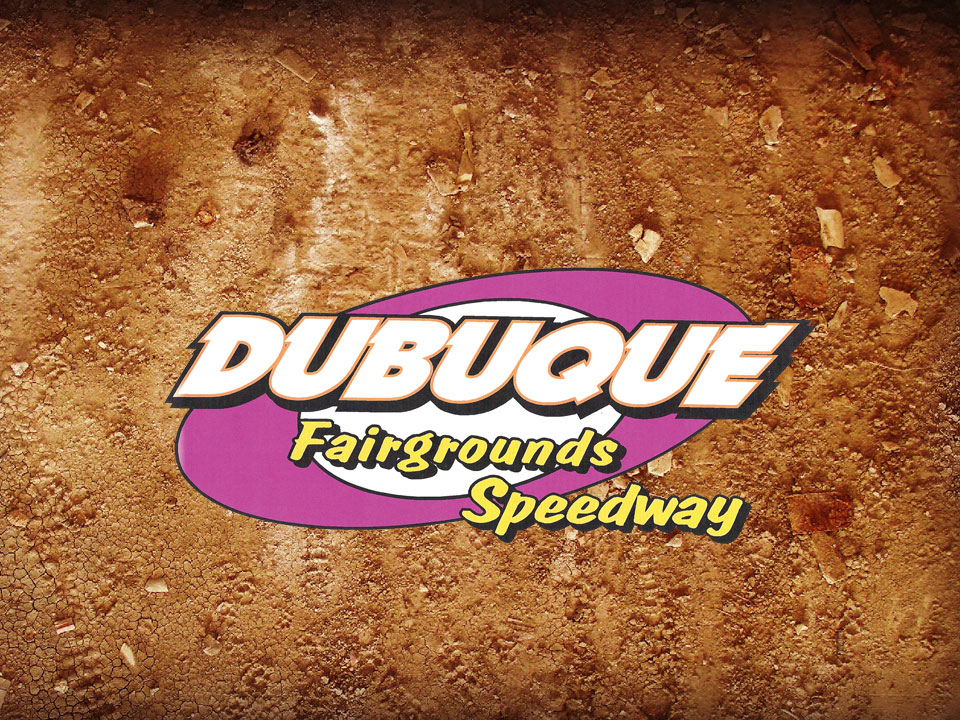 By Jerry Mackey
DUBUQUE, Iowa (May 8) – Mothers Day featured Sunday night racing action at the Dubuque Speedway with a very smooth wide racing surface allowing the drivers to put on a very entertain­ing night of wheel-to-wheel racing action.
Joel Callahan scored his second win of the young season in the Out Pace Racing Products IMCA Late Model division. Callahan fought off the constant challenges Luke Goedert in scoring the hard-fought win.
With Callahan working the low side of the turns, Goedert was able to use the high line to pull along­side Callahan on lap 10. That move prompted Callahan to quickly move up to the high side and the remainder of the 25-lap feature saw Callahan stretch his lead.
Goedert ran second ahead of Luke Merfeld.
Matt Gansen followed up his Friday night Farley Speedway win with another win in the Merfeld Brothers IMCA Modified class. Gansen and Mark Schulte traded slide jobs on the very smooth wide racing surface providing the fans with thrilling racing action. Schulte took a hard-earned se­cond ahead of Ken Kostenbader.
Young Mark Maas scored his second career win in the very tough GSI Collision Specialists IMCA Northern SportMod class. Maas led the race flag to flag but was forced to hold off a late race charge by Troy Bauer. Maas was not rattled by the very talented Bauer and drove a flawless race in scoring the win by half a car length. Tyler Soppe advanced from deep in the starting field to take third.
Jerry Miles scored the feature win in the 15 lap IMCA Sunoco Stock Car class. Miles took the check­ers ahead of Jason Brimeyer and Lucas Short.