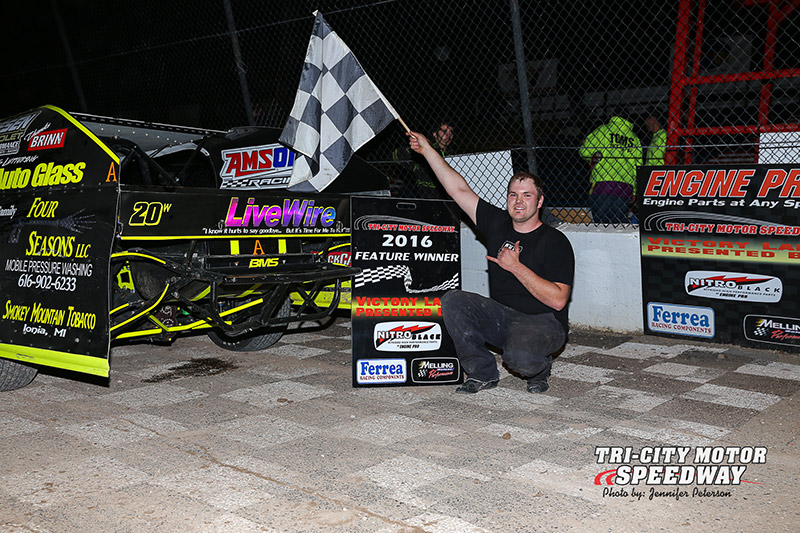 AUBURN, Mich. (May 6) – To say defending Main Street Seed and Supply IMCA Modi­fied champion Myron DeYoung has had a rough start to the season at Tri-City Motor Speed­way would be a huge understatement.
It looked like maybe his luck would turn around Friday night however, as he dominated his heat race. Starting inside row two, he immediately passed front row starters Craig Vance and Matt Szecsodi and lead through lap 13 in the main event.
But once again, A.J. Ward, who has won every feature in 2016, found his way to DeYoung's back bumper. The frontrunners put on quite a display before Ward pulled away and cruised to win num­ber three on the season.
DeYoung was second, followed by Vance, Chad Wernette and "B" winner Austin Wonch.
A record 107 drivers vied in the regular weekly show at Auburn.