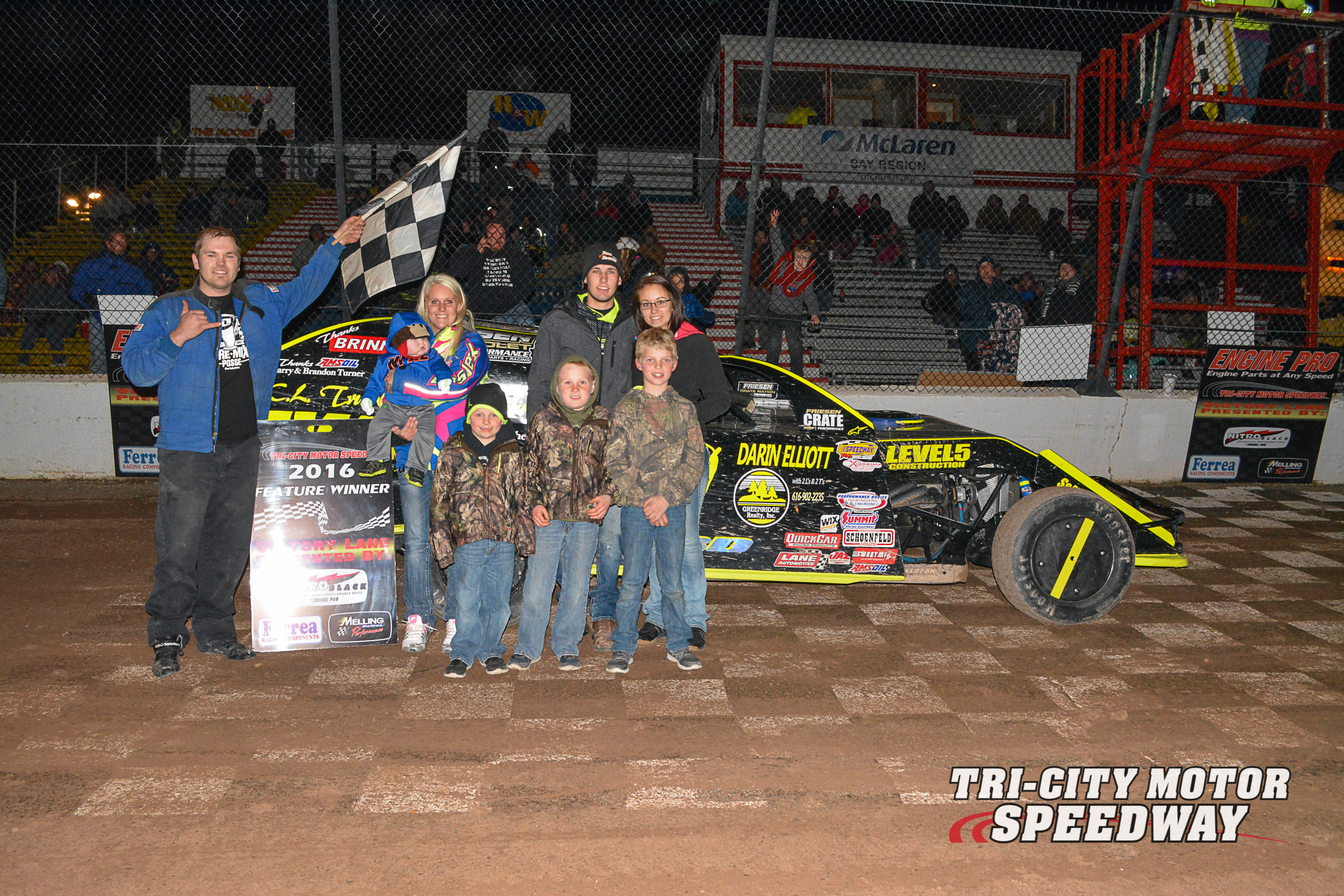 AUBURN, Mich. (April 29) – A.J. Ward raced to his second Main Street Seed and Supply IMCA Modified feature wins in as many starts this season Friday at Tri-City Motor Speedway.
Defending track champion Myron DeYoung, and Tanner Pray paced the field of 20 to the green. DeYoung grabbed a straightaway advantage before he caught the back of the field by the halfway point of the 20-lapper.
Ward worked his way to the back bumper of DeYoung before the caution flew for a spun car on lap thirteen. This set up the duel fans have seen frequently over the past few years between Ward and DeYoung.
On the first restart, Craig Vance, running third, lost control in turn two and collected a number of top drivers. This set up another restart for the final seven laps. DeYoung and Ward swapped the lead three times on the first lap back to green flag racing, but Ward would prove to be too much as he took his second feature in a row to start the season.
DeYoung, Heath Grizzle, Chaz Pray and Gavin Hunyady rounded out the top five.