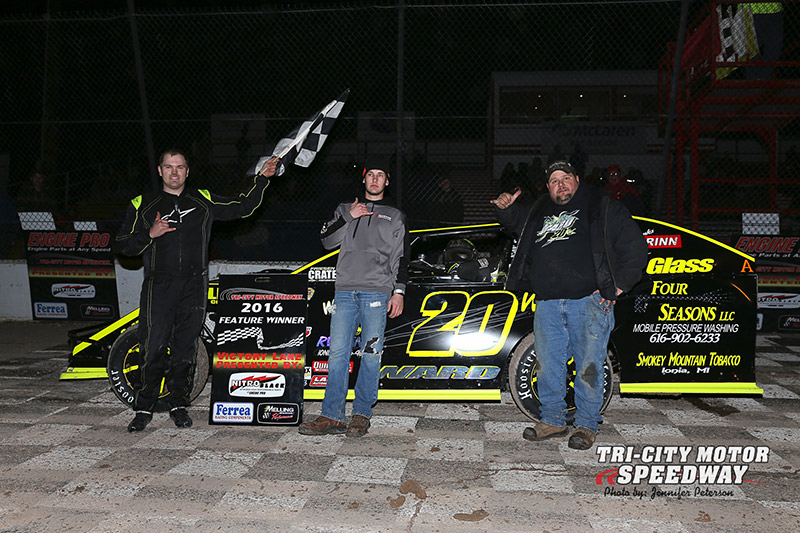 AUBURN, Mich. (April 22) ­– Two-time track champion A.J. Ward started his 2016 campaign with the Friday night checkers at Tri-City Motor Speedway.
Toby Steele and 2015 regional and track rookie of the year Mitchell Hunt took the field of 20 to the green flag in the Main Street Seed and Supply IMCA Modified main event. Hunt paced the group the first five laps before Heath Grizzle led a pair of laps.
Ward maneuvered his way from his ninth place starting position to make the pass on Grizzle for the lead. It looked like Ward was going to cruise to an easy win but with just three laps to go Ward would be caught in traffic that allowed Grizzle to challenge for the win.
Ward, however, was able to score the win by a car length at the stripe. Grizzle had to settle for second. He was followed by Matt Szecsodi, Kody Johnson and Hunt.
Nearly 100 competitors saw action in the lidlifer at Auburn.