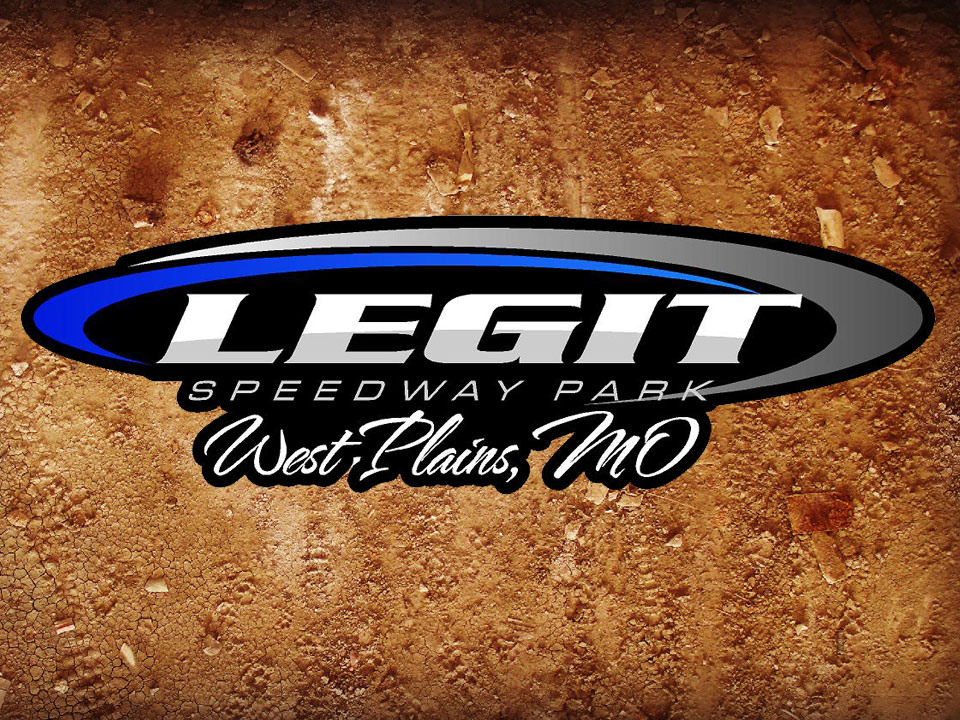 WEST PLAINS, Mo. (April 16) – After restarting last in Saturday's main event at Legit Speedway, then racing back through the field to take the $1,500 checkers, Jeff Taylor got to go home and get some shuteye.
Taylor got the best of the Xtreme Motor Sports Modified field after exiting to the pits with a cut left rear tire five circuits into the 30-lapper.
"It was just a racing deal. I got into them and they got into me," said Taylor, seventh on the origi­nal starting grid. "After the restart I was able to run high, low, middle, just wherever. I was happy we were able to so good. There were some pretty good guys there."
The race ended with a couple late cautions and Taylor, already on the ballot for the Fast Shafts All-Star Invitational, four car lengths ahead of Logan Martin.
Robby Arnold, 13th starting Richie Tosh and Brian Ritchie rounded out the top five in the Midwest Walnut-sponsored special.
Taylor lives just an hour and 15 minutes or so from West Plains but had to make quite a drive to get there for the Saturday show.
He was on the road all night Thursday after working in North Dakota with a side trip to Wisconsin, and attended son Cole's AAU basketball game in Searcy, Ark., before heading to the track.
"It was a lot of traveling," he said. "I got home at 3 a.m. Sunday and I didn't have any trouble get­ting to sleep."
Feature results – 1. Jeff Taylor; 2. Logan Martin; 3. Robby Arnold; 4. Richie Tosh; 5. Brian Ritchie; 6. Travis Mosley; 7. Mark Norris; 8. Brint Hartwick; 9. Buck Reid; 10. Brandon Walsh; 11. Cam Rank; 12. Clay Norris; 13. Mikey Bell; 14. Daryl Hay; 15. Tyler Newcom; 16. Kris Lloyd; 17. Lance Stillings; 18. Gage Raines; 19. Daniel Matthews; 20. Jerry Croney; 21. Rick Vinson; 22. Shawn Walsh; 23. Drew Armstrong; 24. Matt Barry; 25. Tyler Vinson.