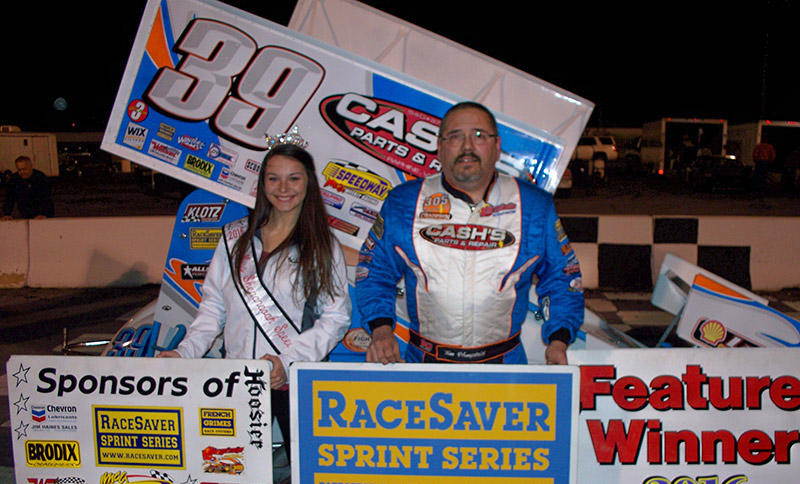 By Jim Haines
SHENANDOAH, Va. (April 2) – On a windy and cold Saturday night, the Virginia Sprint Series kicked off at Shenandoah Speedway and the cat and mouse chase between Tom Humphries and Jerald Harris continued.
Humphries topped the trophy dash, then came out on top of the main event for IMCA EMI Rac­eSaver Sprint Cars.
Charlie Ware and Tony Harris paced the feature field to green with Harris out first and Humphries and Jerald Harris right behind.
The leader bobbled on lap two and Humphries shot to the front, leaving the Harris brothers to fight over second. Jerald got by on lap eight and set off after Humphries for the last half of the race.
The top two really went at it but at the stripe Humphries held on for the win. Jerald Harris was se­cond and Anthony Linkenhoker third.
On Saturday, April 16, the dirt season kicks off at Natural Bridge Speedway in Natural Bridge, Va.
Feature results – 1. Tom Humphries; 2. Jerald Harris; 3. Anthony Linkenhoker; 4. Tony Harris; 5. Charlie Ware; 6. Josh Perreault; 7. French Grimes.