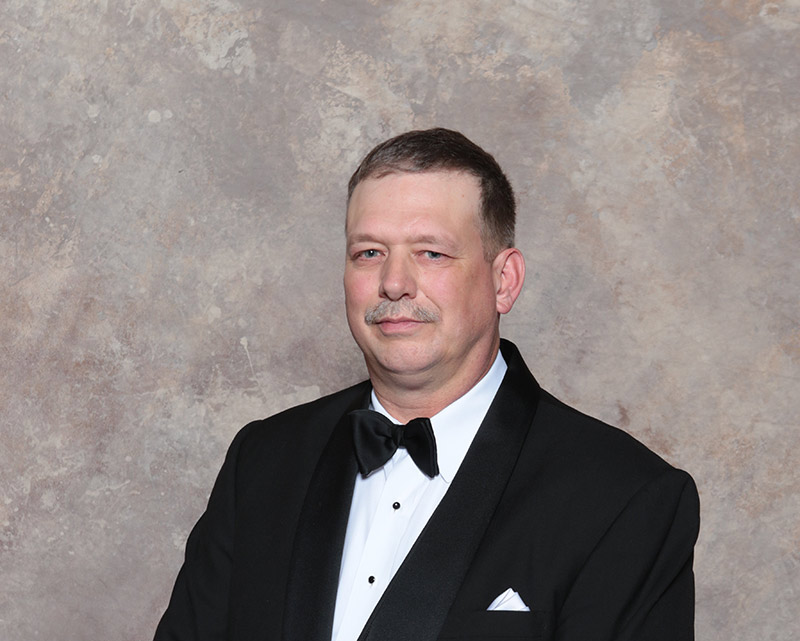 MOLINE, Ill. ­– A phone call from a former national champion got Randy Anderson started as a local track tech inspector four years ago.
When IMCA called late this fall, Anderson agreed to become the sanctioning body's new Late Model director. He'll travel to tracks that sanction the division weekly beginning in 2016 while continu­ing to oversee tech inspection at all Deery Brothers Summer Series events.
"Late Models are a premier division. I take a lot of pride in teching and enforcing the rules," said Anderson, from Moline, Ill. "I see this position as an opportunity to be a solid voice for the class. I want to be able to help IMCA add sanctions and build car counts."
"IMCA sets the standard for Late Model rules. We want this division to be one that weekly Late Model drivers can afford," he added. "Our rules package is very well equipped to allow them to be com­petitive."
Anderson had a brief racing career­ – three wrecks in as many starts in 1981 ­– before he became a car owner.
He crewed and built engines for 1987 IMCA Modified national champion Shane Davis, then got away from racing for nearly a decade.
"Shane called and asked me to come back and tech at Quad City Speedway after he became promoter there," Anderson said. "It wasn't something I was interested in doing at first but Shane was persistent. I finally said yes and I've been doing it ever since."
He later took charge of tech at Davenport Speedway and helped at Jackson County Speedway. Anderson has also been part of the tech inspection crew for the Deery Series the last two years.
"I've really enjoyed doing this. There's nothing great about taking money away from people but somebody has to be there to enforce the rules," Anderson said. "For every guy I've disqualified, I'll bet I've gotten 8-10 phone calls from people who were happy we caught it."
He'll continue teching part-time at Davenport on Fridays and full-time Sundays at East Moline. Anderson will be joined by wife Renae on the Deery circuit.
"Randy has been teching long enough that most of our Late Model drivers have gotten to know him. He has the equipment, the knowledge and the ability to fill a void," IMCA President Brett Root commented. "We wanted to make sure we hired someone who can do this position justice. Randy knows our process and the expectations we have. He's the perfect man for the job."
Anderson's contact information will be included with the 2016 IMCA Late Model rules.