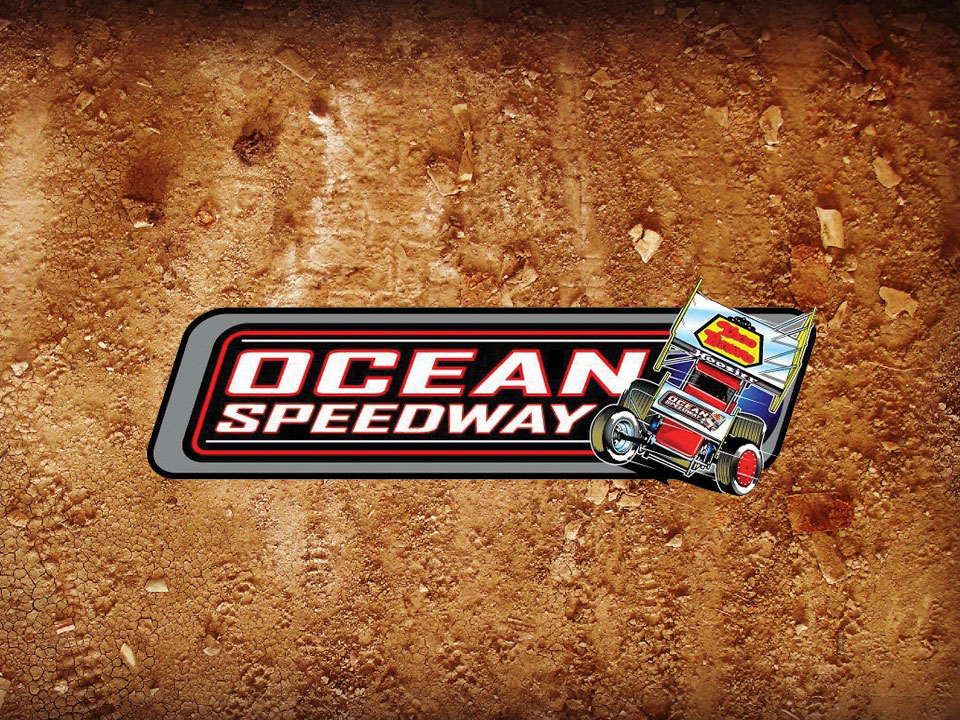 WATSONVILLE, Calif. (Oct. 2-3) – A restart with two laps left set the stage for Alex Stanford's late-race heroics Saturday at Ocean Speedway.
Stanford drove by Friday winner Bobby Hogge IV to capture the $3,003 Xtreme Motor Sports IMCA Modified checkers on night two of the Pat Pettit Memorial.
A spot on the ballot for the 2016 Fast Shafts All-Star Invitational accompanied the big check.
Stanford led the first four laps from the pole before Hogge came from second row start to take lead. Passing continued through mid-pack and the light stayed green until fourth running Andy Obertello brought out the caution with a couple laps to go.
Stanford outgunned Hogge for the lead on the restart and paced the pack for the win ahead of Hogge, Ryan Porter, Kellen Chadwick and Paul Stone.
Chadwick had drawn the Friday pole spot and took the immediate lead over Brian Cass and Hogge. He led the first 16 laps before Hogge led a pair. Chadwick was scored first again on lap 19 before Hogge took over for good.
That win paid $2,003; Hogge was already an All-Star Invitational candidate.
Friday night Karl Chevrolet Northern SportMod victor Rick Diaz led the first nine laps of the Satur­day feature from the pole with fifth starting Nick Spainhoward quickly into second. A lap 10 restart saw Spainhoward grab the lead for the next 10 laps.
A quick yellow for a slowing car changed the whole complexion of the event as multiple contacts between the top duo resulting in Spainhoward going to the rear for causing the yellow.
The final pair of laps saw Diaz leading challenger Cale Kanke on the restart. Lurking in third was Fred Ryland who returned from a heat race crash to start 20th. Leading only the final lap, Ryland grabbed the $1,003 top prize to win over Diaz, Kanke and Matthew Hagio.
Diaz paced the field after Wayne Dotson's flip red-flagged the Friday feature. He took the $503 win ahead of Jeremy Hoff, Spainhoward and Ryland.
Oct. 2 Feature Results
Modifieds – 1. Bobby Hogge IV; 2. Kellen Chadwick; 3. Brian Cass; 4. Jim Pettit II; 5. Andy Ober­tello; 6. Paul Stone; 7. Alex Stanford; 8. Ryan McDaniel; 9. Brad Pounds; 10. Darrell Hughes II; 11. Tim Balding; 12. Nick DeCarlo; 13. Kyle Wilson; 14. Troy Foulger; 15. James Alaga; 16. Randy McDaniel; 17. Aaron Crowell; 18. Jeff Decker; 19. Ethan Dotson; 20. Jimmy Reeves; 21. Stephen Hopf; 22. Cody Burke.
Northern SportMods – 1. Rick Diaz; 2. Jeremy Hoff; 3. Nick Spainhoward; 4. Fred Ryland; 5. Mike Drake; 6. Mark Odgers; 7. Chris Falkenberg; 8. Cale Kanke; 9. Anthony Giuliani; 10. Trevor Clymens; 11. Nick Tucker; 12. Shawn Bryant; 13. Matthew Hagio; 14. Al Sotomayor; 15. Jack Hurley; 16. Josh Hensley; 17. Dwayne Short; 18. Wayne Dotson; 19. Al Johnson
Oct. 3 Feature Results
Modifieds – 1. Stanford; 2. Hogge; 3. Ryan Porter; 4. Chadwick; 5. Stone; 6. Ryan McDaniel; 7. Balding; 8. Cody Burke; 9. Pounds; 10. Decker; 11. Foulger; 12. Hughes; 13. Kyle Wilson; 14. Alex Wilson; 15. Randy McDaniel; 16. Todd Hermosillo; 17. Austin Burke; 18. Kenny Nott; 19. Crowell; 20. Obertello; 21. Pettit; 22. Cass; 23. Salazar.
Northern SportMods – 1. Ryland; 2. Diaz; 3. Kanke; 4. Hagio; 5. Odgers; 6. Paul Espino; 7. Clymens; 8. Drake; 9. Steve Stone; 10. Falkenberg; 11. Giuliani; 12. Tucker; 13. Hensley; 14. Sotomayor; 15. Spainhoward; 16. Tim Elias; 17. Darren Thomas; 18. Hoff; 19. Hurley; 20. Short; 21. Johnson; 22. Bryant.