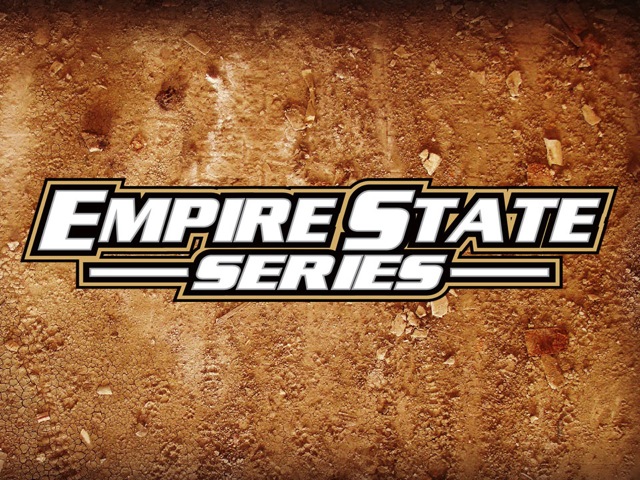 DUNDEE, N.Y. (Sept. 18) – There were mechanical issues before and after the Empire State Se­ries event at Black Rock Speedway, but nothing happened in between to prevent Rich Karlnoski from leading all 30 laps of the feature for Xtreme Motor Sports IMCA Modifieds.
Karlnoski discovered a broken electrical wire that prevented him from even starting his car before the race started. He pulled into victory lane with a broken shifter and had to be towed across the post-race scales.
"The stars were aligned for us. It was quite a night. To win made it worthwhile," said Karlnoski, who earned $500. "It was a good clean race and the car had the right balance. The old girl wants to pull the left front and it's hooked up. Boy does it work when that left front is up, I'm telling you."
Gary Roberts, point leader Eddie Sites, Keith Lamphere and Harry Ely rounded out the top five.
Karlnoski started third and took a lead he'd never relinquish coming out of the final turn on the first circuit.
"We were just getting to lapped traffic when the first caution came out," said Karlnoski, driver of the Jessie's Pet Grooming, Beach Trucking and Gertie's Small Dog Rescue-backed rig. "I saw Gary once before halfway and then again after a restart on lap 23 or 24."
Karlnoski's one previous Empire State Series win came at Dundee last October.
"I've raced here since 1975. It's my home track," he said, "so I should know how to get around it."
Feature results ­– 1. Rich Karlnoski; 2. Gary Roberts; 3. Eddie Sites; 4. Keith Lamphere; 5. Harry Ely; 6. Brad Sites; 7. Matt Cole; 8. Will Ward; 9. Tyler Stoddard; 10. Mike Stoddard; 11. Bob Maynard; 12. Billy Ward; 13. Scott Sebring; 14. Todd Stone; 15. Jason Benjamin; 16. Brad Smith; 17. Tony Harris; 18. Rodney Morgan; 19. Jeff Austin.