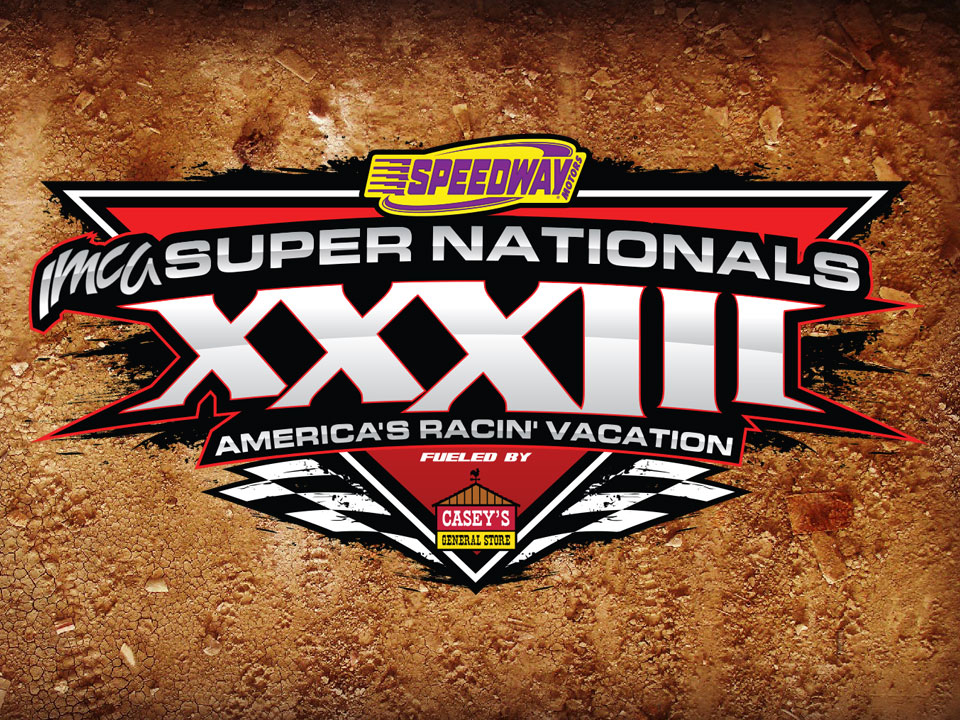 BOONE, Iowa (Sept. 12) – Championship Saturday is underway at Boone Speedway.
The record-setting 33rd annual IMCA Speedway Motors Super Nationals fueled by Casey's comes to a close today, with the crowning of champions in the Hobby Stock, Northern SportMod, Stock Car and ultimately the Modified division.
Race of champion events are also slated for those four classes.
First on the docket, however, are a last-chance feature to fill the Stock Car grid and last-chance heats and features to add the final nine cars to the Modified field.
A record 876 cars, from 25 states and Canada, have competed at Super Nationals XXXIII.
*
Before the afternoon race session got underway, Nick Deal got the best of Cayden Carter in a game of Rochambeau at the Fan Zone to capture the outside front row starting spot in tonight's main event.
Lining up behind them will be Ryan Ruter, Ryan McDaniel, Jason Cummins, Adam Larson, Drew Christianson and Johnny Scott.
And in the equally anticipated Rochambeau battle to decide the outside front row starter for the Stock Car main, Dustin Larson bested brother Jeffrey for the coveted position.
They'll be followed on the starting grid by John Heiz, Matt Guillaume, Kyle Vanover, Joe Flory, Gary Bass and Donavon Smith.
*
Regan Tafoya and Chad Sterling drew the high cards to earn pole starts for the Harris Auto Racing Modified Race of Champions and Sunoco Race Fuels Stock Car Race of Champions, respectively.
Starting in positions two through 12 in the Modified RoC are 2013 race winner Dustin Smith, John Gober, Ronn Lauritzen, Kelly Shryock, Curt Lund, Josh Gilman, Ryan McDaniel, Brandon Beckendorf, Richie Gustin, Jesse Sobbing and 2004 race winner Scott Hogan.
Kyle Vanover lines up outside Sterling, with Shaun Bruns, Chad Palmer, Joe Flory, Nick Tubbs, Dustin Larson, Kevin Opheim, David Smith and Jeff Tubbs completing the 10-car field.
Smith won the Sunoco RoC in 2005 and 2007, Opheim in 2008.