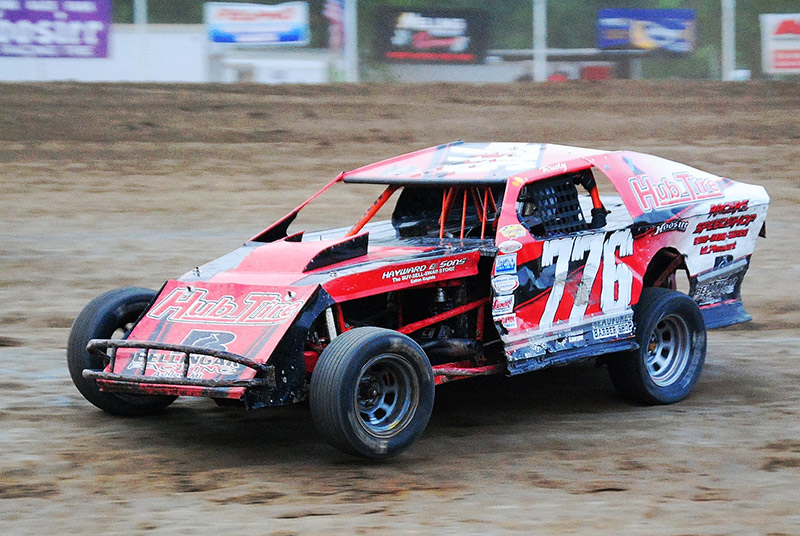 CRYSTAL, Mich. (Aug. 22) – Rusty Zeigler made his first trip to the winner's circle at Crystal Motor Speedway in several years Saturday night, outrunning the rest of the Allstar Performance IMCA Modified field.
Zeigler and Cliff Denman fought for two laps before Zeigler took the point.
Jim Hale Jr. worked his way to second and began to work the leader but had a momentary bobble, allowing Zeigler to stretch his lead. He was never headed and took his first feature event in several years.
Hale came home second, followed by Gary VanderMark and Austin Wonch.