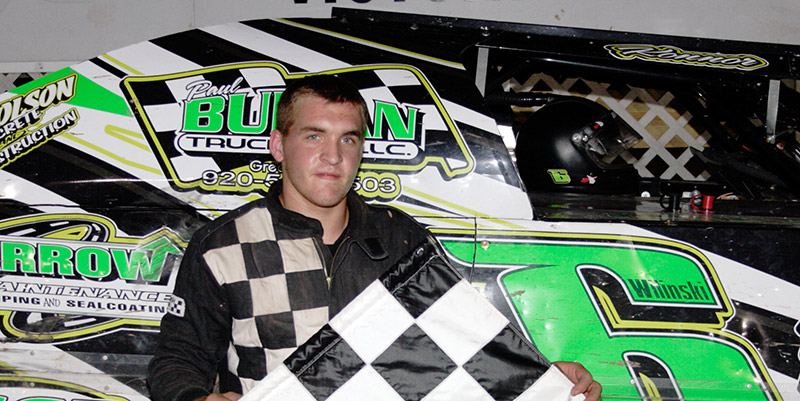 OSHKOSH, Wis. (Aug. 21) – Rookie Konnor Wilinski won for the first time in his brief Automotive Supply Company IMCA Modified career Friday at Oshkosh SpeedZone Raceway.
Shawn Frelich led the first two laps before Wilinski took over. Wilinski pulled away from the field while Eddie Muenster made a dash through traffic and into the runner-up spot on lap 12 as the white flag appeared with the time limit expiring.
On the final lap, a caution appeared and ended the race. Muenster took the runner-up spot with Frelich third. Steve Schneider worked from the back of the field for fourth.
A final five-lap sprint saw David Hoerning hold the Total Power Sales IMCA Stock Car lead with Jerry Winkler, Joe White, Travis Van Straten and Tom Brumlic doubled up behind. Van Straten took to the outside and was able to move into the runner-up spot by lap 18.
Van Straten moved behind Hoerning and found a gap inside turn four for the white flag. Out of turn two, Van Straten completed the pass and drove to the checkered flag for his ninth local feature win of the season. Hoerning was second.
Travis Arenz worked inside and took the lead following a lap seven restart, then led to the finish for his career first Karl Chevrolet Northern SportMod victory.
Jeff Schmuhl took over second and was closing on the leader before time expired.