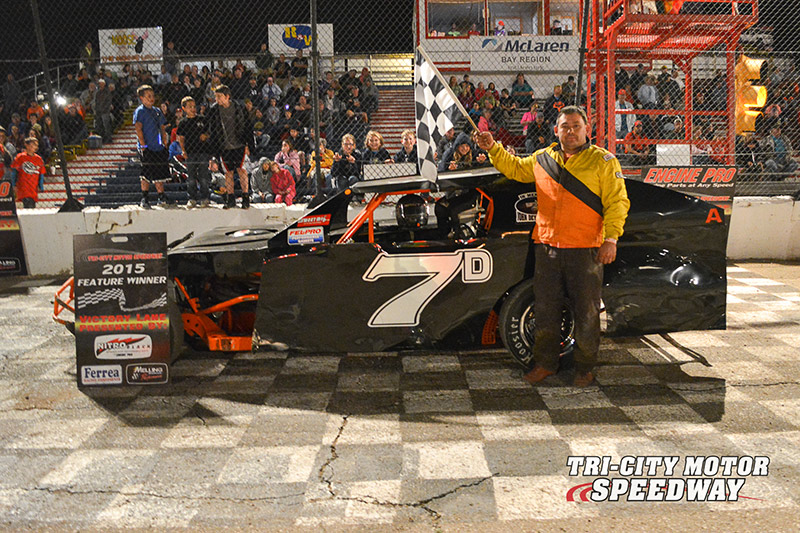 AUBURN, Mich. (Aug. 21) – After an early crash took point leader A.J. Ward out of the running, Myron DeYoung got the Friday win and the top spot in Main Street Seed and Supply IMCA Modified point standings at Tri-City Motor Speedway.
Last week's runner-up Matt Szecsodi found some room on the bottom coming out of turn two and led lap one. Szecsodi built a good lead until trouble struck as point leader A.J. Ward was involved in a four-car crash.
Ward took his car to the pit area but his crew could not get it fixed in time and he was out of the race, finishing 17th.
Szecsodi continued to lead until lap 12, when Todd Matheson drove by. His turn up front last until lap 17, when DeYoung snuck by.
Matheson fought his way back to the front on the following circuit but DeYoung regained the lead for good on lap 19.
The victory was his fourth this season at Tri-City and gave him a nine-point edge over Ward in the standings with one week to go. Matheson finished second, Szecsodi third, Gavin Hunyady fourth and Mitchell Hunt fifth.