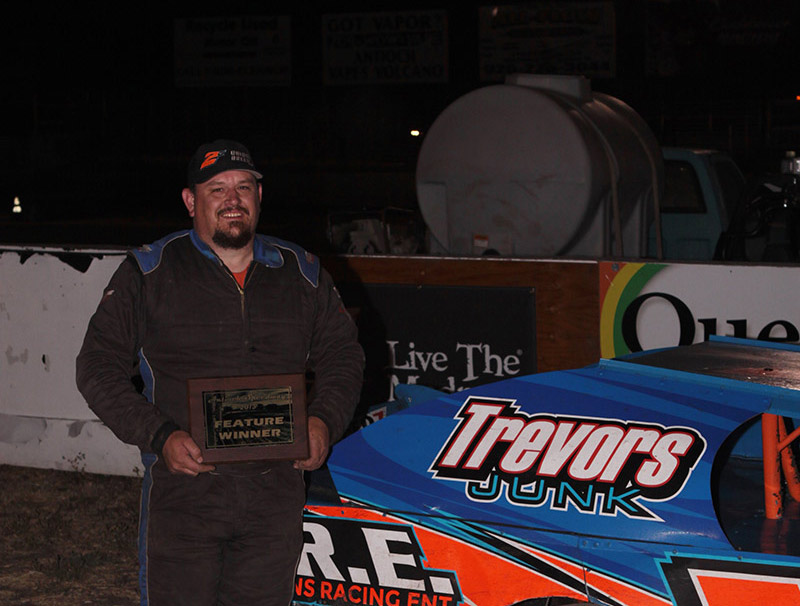 ANTIOCH, Calif. (Aug. 22) – Trevor Clymens, a rookie in the Karl Chevrolet Northern SportMod division, won his first race in the class Saturday as he outran Anthony Giuliani at Antioch Speedway.
"There were plenty of heart breakers this season," Clymens said. "It's our seventh race – we've led, we've run in the top three, but we couldn't pull off a win until tonight."
Clymens, a standout Hobby Stock driver 12 years ago, returned to Antioch this season with the SportMod.
"The car was set up for no failures," he said. "And it's the best it's been all season."
Clymens maneuvered through traffic as Giuliani, a three-time winner in the division, gained ground.
"I just needed a caution flag to have a chance to race Trevor side-by side," Giuliani said. "I was hung up in traffic at the beginning of the race and never could catch up after that."
Merced Speedway standout Rick Diaz was third, edging Fred Ryland. K.C. Keller completed the top five.