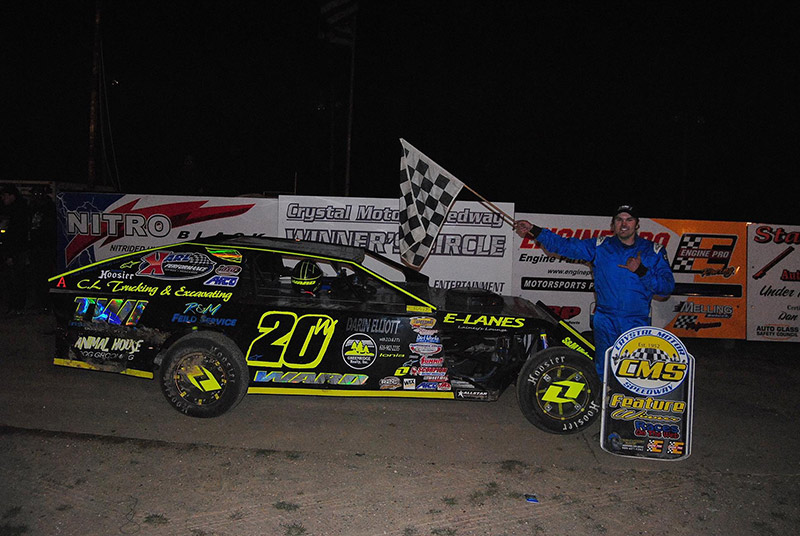 AUBURN, Mich. (Aug. 7) – A.J. Ward beat the rain and the rest of the Main Street Seed and Supply IMCA Modified field Friday at Tri-City Motor Speedway.
As the green flag waved, Kody Johnson led the pack into turn one but Matt Szecsodi had the lead when the lap was scored.
Szecsodi ran in front for more than half the race but closing in on him was Ward, who took over the point on lap 12.
A lap later, the rain starting falling heavier, the cars started sliding on the wet clay and the race was called with seven circuits left.
Szecsodi came close to picking up his first feature win but wound up second to Ward. Chad Wernette finished third, followed by Kody Johnson and Myron DeYoung.