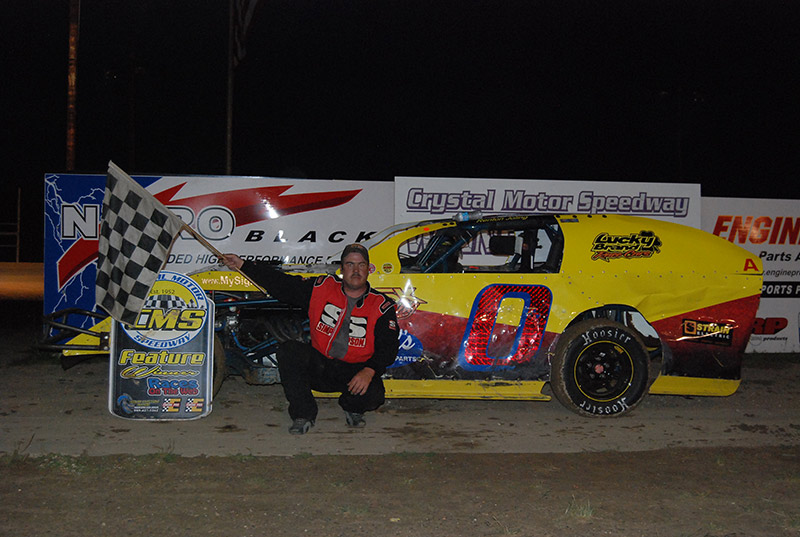 CRYSTAL, Mich. (Aug. 8) – Shannon Fisk was first across the finish line in Saturday's Allstar Perfor­mance IMCA Modified main event at Crystal Motor Speedway.
Cliff Denman took the lead over Fisk, Jeff Kohn and Brady Hollenbeck, but Hollenbeck got sideways in turn one and two collecting several cars and forcing him to retire for the night.
Fisk got under Denman coming out of turn two to take the lead and eventually the win over Chad Wernette and Kohn.