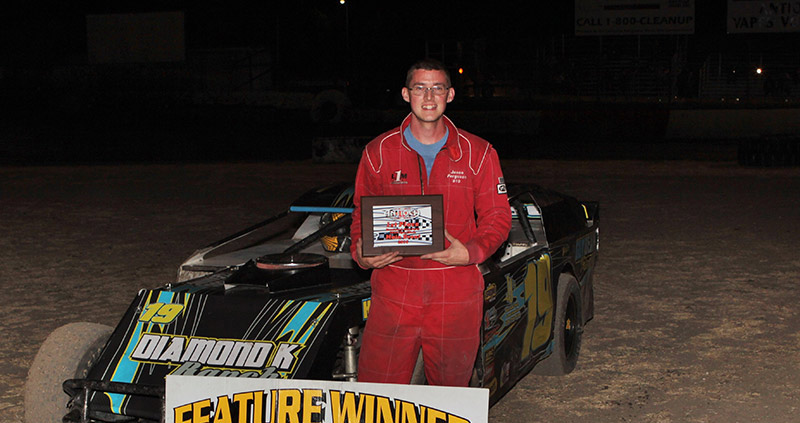 ANTIOCH, Calif. (Aug. 1) – Aaron Crowell dominated the Xtreme Motor Sports IMCA Modified class, winning both his qualifying race and the main event Saturday night at Antioch Speedway.
The 2004 champion was untouchable as he blasted into an early lead and never looked back.
Crowell's family and friends work on and sponsor his car. When his engine started going bad a couple of weeks ago, they feared the season would end early. Earlier in the week, Crowell borrowed an engine from Karl Chevrolet Northern SportMod racer Fred Ryland.
"I was just trying the engine out, and the thing ran like a top," Crowell said in victory lane. "I've got to see if I can keep it."
Terry Kaiser finished second with Nick Viscusi III chasing him across the finish line.
Jason Ferguson took his first-ever win in the Northern SportMod division.
Ferguson, 20, began racing when he was seven years old. He's raced in karts and stock cars – never winning.
"It's my first win ever, in any kind of car at any race track, ever," Ferguson proclaimed after fighting off Ron Brown. "And it feels amazing."
"I finished second so many times," he yelled. "I'm going to Disneyland!"
Trevor Clymens was first to challenge Ferguson. The two cars got so close in turn two, that Clymens popped a tire. Then Brown took up the chase, with K.C. Keller along side of him to the fin­ish.