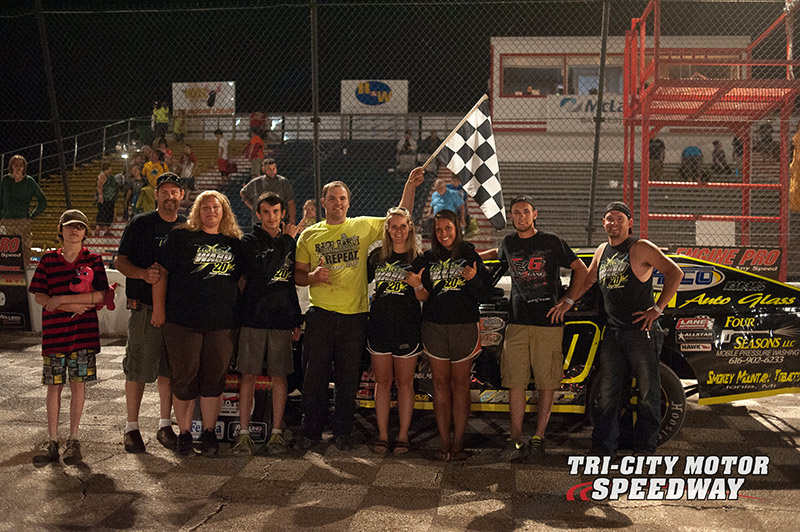 AUBURN, Mich. (July 24) – Tri-City Motor Speedway win number six on the season came Friday for A.J. Ward.
Lucas Small led the Main Street Seed and Supply IMCA Modified field to green but Mitchell Hunt found room on the backstretch down low and took the lead on lap one.
Ward made his way from the middle of the pack and found his way to the lead on lap four. Point leader Myron DeYoung followed up to the second position but did not have the car to keep up with Ward.
DeYoung finished second and Chad Wernette was third.