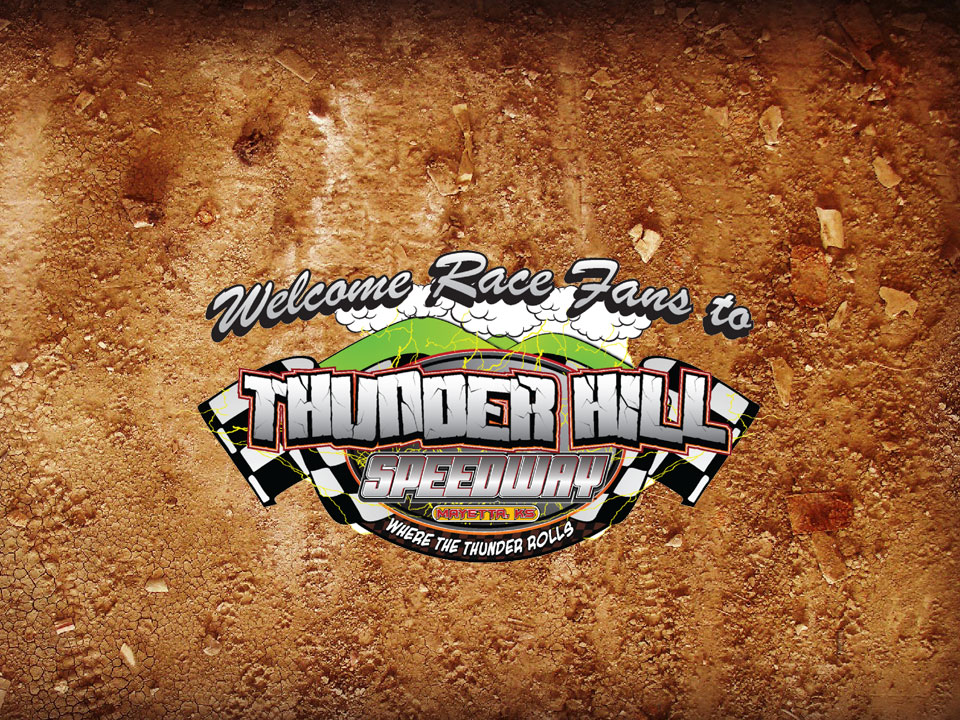 By Larry Lowrey Jr.
MAYETTA, Kan. (July 11) – Tyler Frye opened up the season racing at Thunder Hill Speedway with no big intention on racing here on a weekly basis.
But after five races it's safe to say Frye is calling Thunder Hill Speedway his home track for 2015 and with good reason as he picked up his 5th straight Bad Boyz Bail Bonds IMCA Northern SportMod feature win Saturday night
Jarret Beach took the lead early. Lap after lap, Beach held back the competition but Frye was motoring his way from the 12th starting spot. As each lap clicked off, Frye moved closer to the front and soon enough he was at the door.
Seeing the opportunity, Frye threw his car in a little harder and deeper than the leader. His run took him to the front and he cruised to the easy win.
Eleventh starting Steven Bowers Jr. made his third visit to victory lane this season following the BSB Manufacturing IMCA Modified main event. Jim Powell Jr. made amends for last week by winning the Heinen Repair Service IMCA Stock Car feature.
Raymond Bosch was best in the Midwest Vending IMCA Hobby Stock headliner.
A total of 92 cars checked in to battle it out Saturday night in front of a packed house.