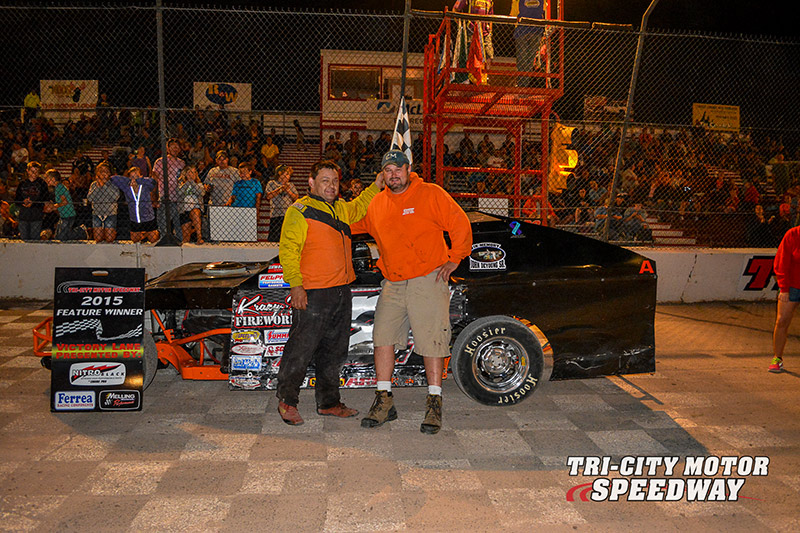 AUBURN, Mich. (July 10) – Myron DeYoung checked in at the pit shack and then checked out on the rest of the Main Street Seed and Supply IMCA Modified field Friday at Tri-City Motor Speedway.
Frank Evans III paced the field to green flag and led the first half of the race. Point leader DeYoung found some room on the bottom of the track and took the lead on lap 10.
The man chasing DeYoung in the point standing, A.J. Ward, made his way through the pack and tried making a move but had his hands full with Todd Matheson.
When it was all said and done, nobody could find away pass DeYoung and he took the no. 7D to victory lane at Auburn for the third time this season.
Finishing behind him were Ward in second, Matheson in third, Brenten DeYoung in fourth and Rusty Zeigler, who was involved in an early crash, in fifth.