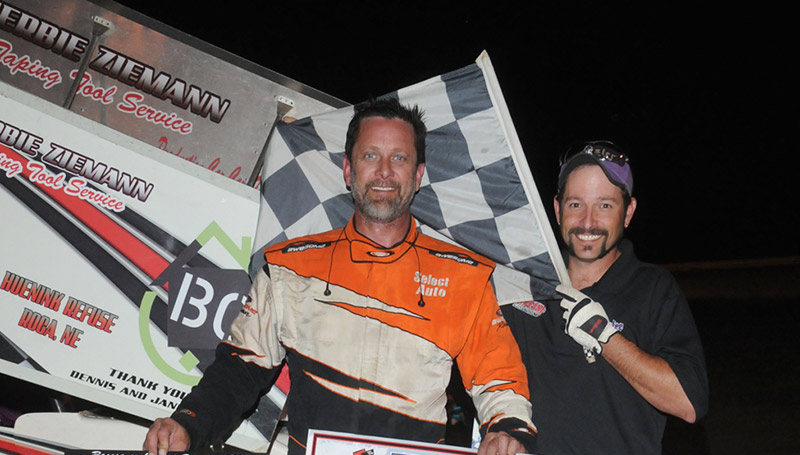 COLUMBUS, Neb. (July 9) – Toby Chapman was the winner when Mother Nature finally let the Sprint Series of Nebraska do battle Thursday at US 30 Speedway.
Adam Gullion started on the pole position, and kept the lead most of the IMCA Eagle Motorsports RaceSaver Sprint Car main event. Chapman finally worked his way to the front and pulled away for the win.
Tyler Drueke, Trevor Grossenbacher and Shayle Bade rounded out the top five. Jason Martin came from dead last to finish seventh and collected the hard charger award.
Feature results – 1. Toby Chapman; 2. Adam Gullion; 3. Tyler Drueke; 4. Trevor Grossenbacher; 5. Shayle Bade; 6. Doug Lovegrove; 7. Jason Martin; 8. Terry Richards; 9. Shon Pointer; 10. Matt Richards; 11. Clint Benson; 12. Ryan King; 13. Keith Dragoo; 14. Blain Petersen; 15. Joey Danley; 16. Jason Rakes; 17. Dwight Carter; 18. Justin Hanson.