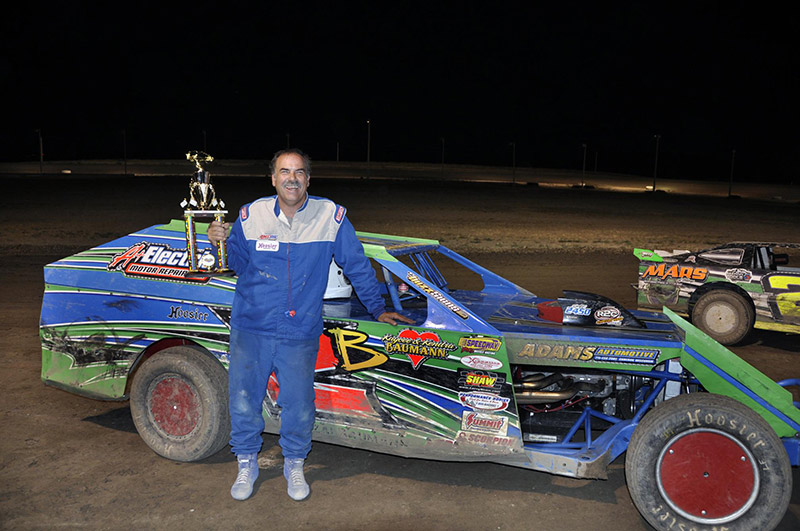 By Dru Brown
BILLINGS, Mont. (July 11) – Kenny Baumann was best in the Xtreme Motor Sports IMCA Modi­fied main event Saturday at Billings Motorsports Park, outrunning Zach Olson and Arizona hot­shoe Sean Stewart.
Baumann got a slight advantage over pole starter Donovan Sorenson, then took off.
Nobody was close until Olson found a line and made up the distance in a hurry. Olson looked low, then slid up and nobody could get close again until after the caution came out.
Stewart took the lead following the ensuing restart. Baumann was no rookie, staying patient and storming right back to regain the lead for good.