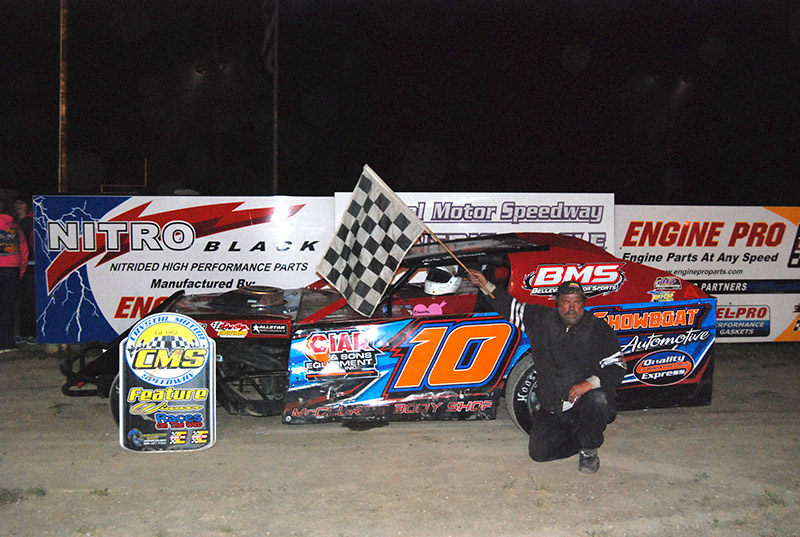 CRYSTAL, Mich. (July 11) – Gary VanderMark was first across the stripe in Saturday's Allstar Performance IMCA Modified feature at Crystal Motor Speedway.
Brady Hollenbeck wasted no time in gaining the lead while VanderMark, Vern Buskirk, Johnny DeYoung and Chance Hoppes dueled for second and third.
Hollenbeck led the event until the white flag lap when VanderMark edged under him to take the lead and the win.