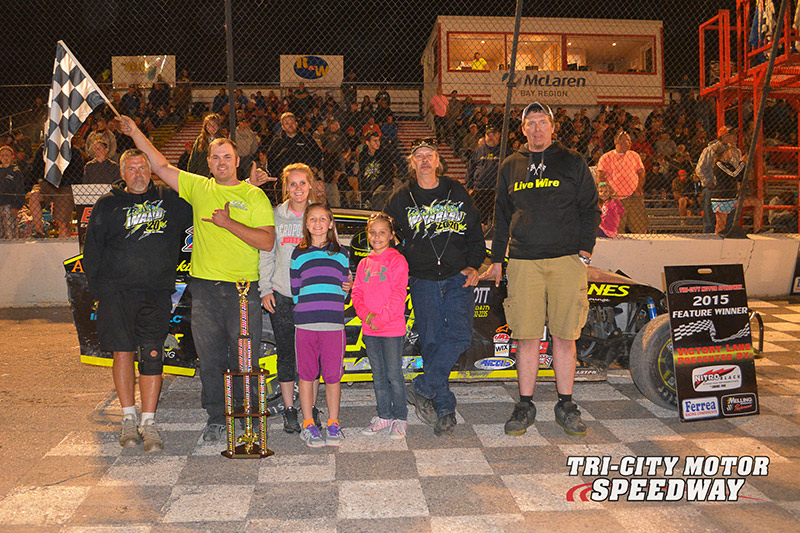 AUBURN, Mich. (July 3) – A.J. Ward was the fourth and final Main Street Seed and Supply IMCA Modified leader on mid-season championship night at Tri-City Motor Speedway.
Rich Young led the opening lap before pole sitter Frank Evans III tried his hand at the front of the field. By lap four, Craig Vance worked his way to the lead by using the bottom groove.
Vance led until lap 12, when Ward used the high side momentum to carry his machine to the point. Ward then cruised to victory for the first time in five weeks.
Vance, Joe Fowler, "B" winner Myron DeYoung and dash winner Toby Steele made up the remainder of the top five.