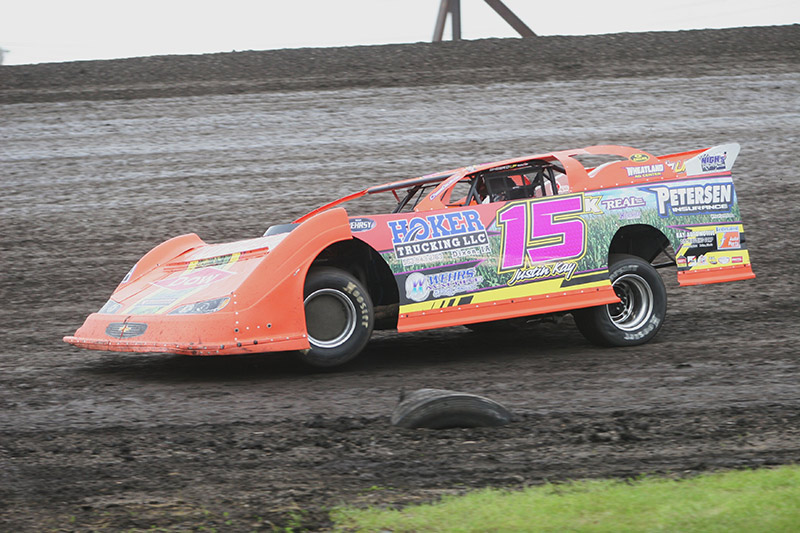 By Mike McGuire
DAVENPORT, Iowa (June 19) – Justin Kay, Milo Veloz Jr. and Austin Moyer were mid-season championship feature winners Friday at Davenport Speedway.
Kay took the lead from Brian Harris on lap five en route to his third feature win in five Petersen Plumbing & Heating IMCA Late Model main events this season. Andy Nezworski started 16th, had a strong run and finished second. Chuck Hanna nipped Brian Harris for third at the checkered flag.
Veloz topped a huge field of Milan Heating & Air IMCA Modifieds. Veloz started fifth and took the lead from Mitch Morris on lap seven of the 20-lap feature. After a couple of cautions near halfway, Ve­loz cruised to the win by almost a straightaway over Chris Zogg and Tony VonDresky.
The Hawkeye Auto IMCA Northern SportMods saw Austin Moyer score his first win of the season at Davenport. Moyer led every lap on his way to victory lane. Tony Olson finished in second, fol­lowed by Jarrett Franzen.