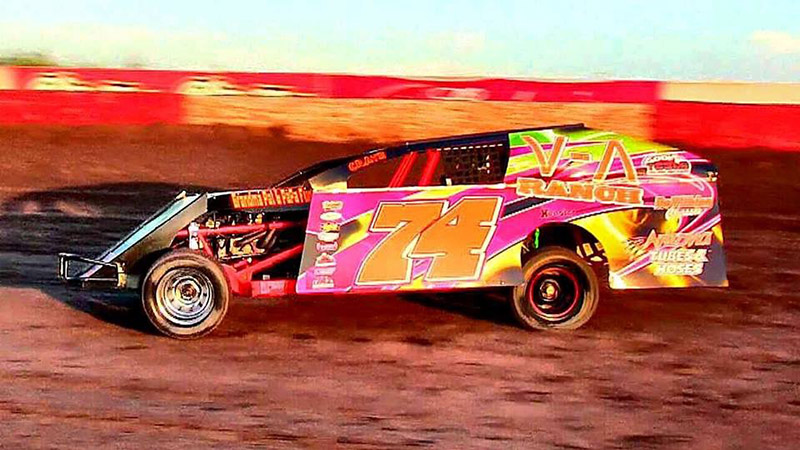 By Lonnie Wheatley
PEORIA, Ariz. (June 20) – Garrett Funk was first to the World Vapor IMCA Modified checkers during Saturday night's fifth annual Father's Day Classic at Canyon Speedway Park.
Funk rallied from the 12th starting position to capture his firs local feature win on the year, taking the checkered flag ahead of 15th-starter Shawn Zelenka.
Joey Moriarty, Mike Strobl and Jason Noll rounded out the top five.