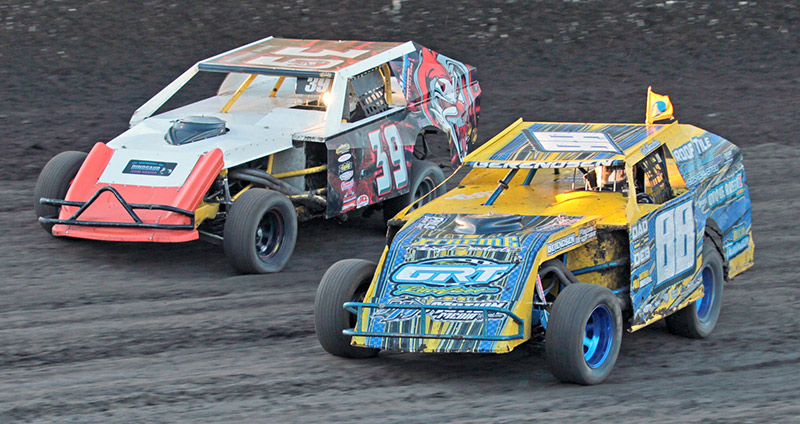 ANTIOCH, Calif. (June 13) – Xtreme Motor Sports IMCA Modified winner Kyle Wilson maintained his position up front from early in the event to avoid all the bumper-bending that was going on behind him Saturday at Antioch Speedway.
It was a night of fender benders in the main event as the division that had little crashing all season made up for it with two multi-car pileups juggling the field on restarts. Several caution flags flew, with two key pauses changing the outcome of the race.
With six laps to go, leader Shawn DeForest bogged down in turn one, with cars behind him banging into each other to bring out the caution. With three to go, Scott Busby got too far sideways with cars again scrambling on the track. The carnage sidelined favorites DeForest, Kellen Chadwick, Bobby Hogge IV and Michael Salazar.
"This is unbelievable," Wilson said of his win. "I hadn't won a race here in two years of trying in the Modified division."
Happiest of the top finishers was third place Nick Viscussi III.
"My first race ever completed, and I finished third!" he yelled out to anyone who could hear him.
Viscussi was a top runner in the Hobby Stock division before moving to the Modified division.