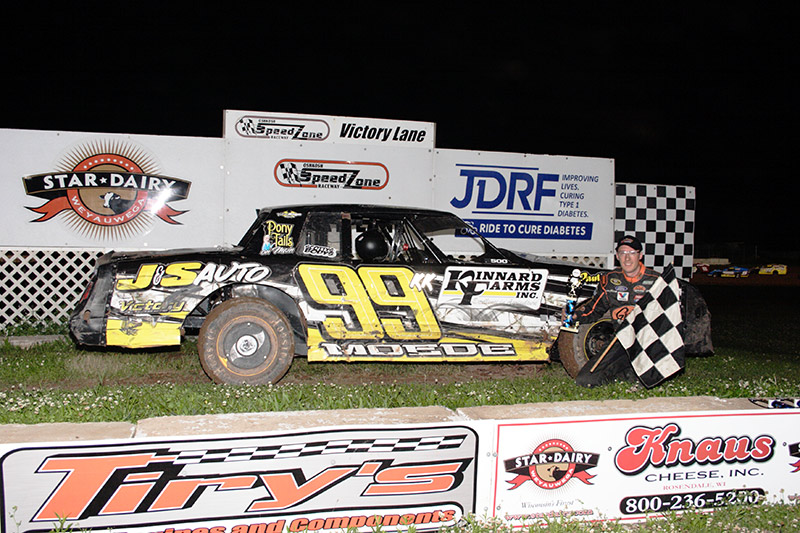 By Dave Panske
OSHKOSH, Wis. (June 12) – Derek Moede took the lead on the 18th lap, then took his career first Total Power Sales IMCA Stock Car checkers during his first visit to Oshkosh SpeedZone Race­way Friday night.
Cody Scray owned the top spot the first 16 times around the track before Larry Karcz Jr. led for a single circuit before Moede drove by.
Karcz ended in second while Tom Brumlic was a personal Oshkosh best-ever in third.
Johnny Whitman was a first-time local winner in the Automotive Supply Company IMCA Modified main, inches ahead of Jay Matthias.
Brock Saunders surged ahead on the white flag lap and held on to pick up his first Karl Chevrolet Northern SportMod career feature win at Oshkosh. Lucas Lamberies was second.