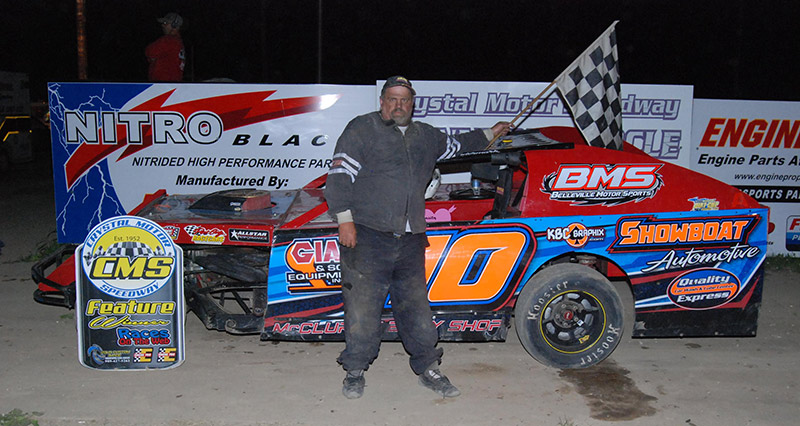 CRYSTAL, Mich. (June 6) – Gary VanderMark's late-race heroics put him in victory lane Saturday at Crystal Motor Speedway.
Milt Montgomery held the early lead in the All-Star Performance IMCA Modified event with Dan Wiggins, Tim Sooy and Myron DeYoung in tow.
DeYoung made a furious charge and pulled even with Montgomery. DeYoung made the pass for the lead with three to go but lost an engine coming to the white flag.
VanderMark jumped up from second and went on to win the feature over Chad Wernette and Joe Fowler.