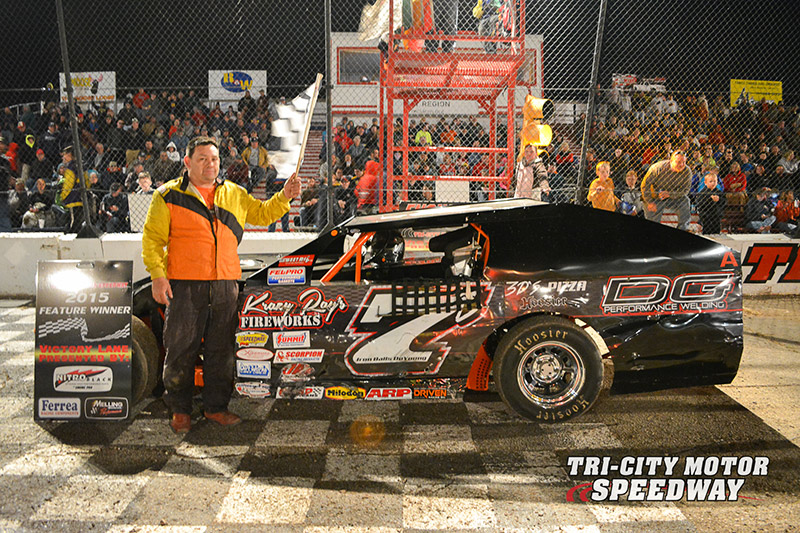 AUBURN, Mich. (June 5) – Myron DeYoung pulled into the pits Friday at Tri-City Motor Speedway in search of his 99th career win in the Main Street Seed and Supply IMCA Modifieds.
Rookie Gavin Hunyady had a strong start, leading the first three laps before Craig Vance took control. By lap 13, DeYoung caught and passed Vance, then led the final seven laps for his first TCMS victory of the season.
Vance held on for second with A.J. Ward second.