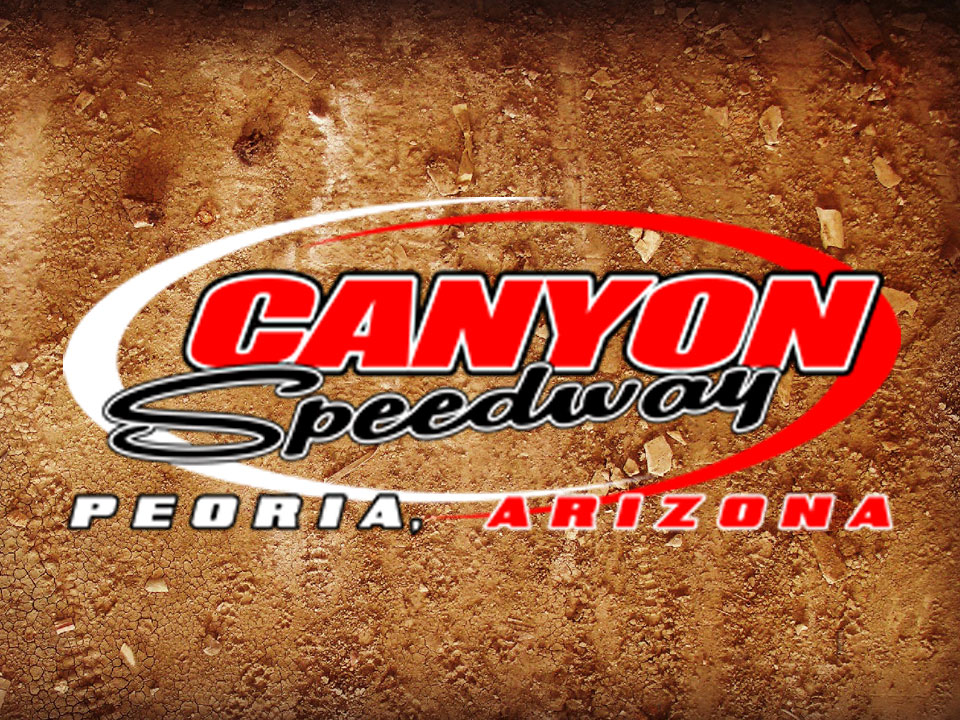 By Lonnie Wheatley
PEORIA, Ariz. (June 6) – The Summer Sizzle lived up to its moniker Saturday night at Canyon Speedway Park with Ricky Thornton, Jr., coming away with a hard-fought win in 9th World Vapor IMCA Modified action.
Thornton rallied from the 11th starting position as pole starter Joey Moriarty led the way.  Moriarty fought off Thornton for more than half the race before surrendering the point.
Thornton went on to the checkered flag ahead of Moriarty with Garrett Funk, George Fronsman and John Parmeley rounding out the top five.