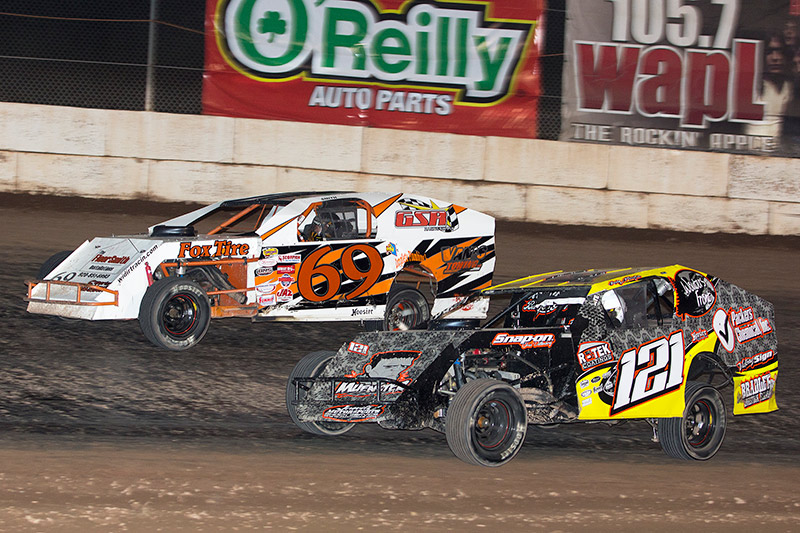 By Dave Panske
SEYMOUR, Wis. (June 7) – Rookie Andy Kleczka took the lead on lap three and stayed ahead of T.J. Smith throughout a race-long duel to win his Budweiser IMCA Modified career first feature Sunday at Seymour Speedway.
Smith remained relentless on the higher line but couldn't shake Kleczka. Benji LaCrosse took over third after halfway.
Chas Van Ooyen notched his first local Coors Light IMCA Stock Car win of 2015, two car lengths ahead of Rod Snellenberger. Third was Travis Van Straten.
As the white flag was displayed in the O'Reilly Auto Parts IMCA Northern SportMod main event, Chris Budzban moved inside leader Lucas Lamberies and the pair made contact in turn two, with Lamberies getting sideway and spinning.
In the mix up, point leader Cota almost slipped by both, but Budzban collected the car to continue as the caution flew to end the race.  The race went to the last lap, Lamberies was credited with the win, his third of the season with Budzban being called for the caution.  Cota took second with Vince Engebregsten getting his best finish of the season in third.