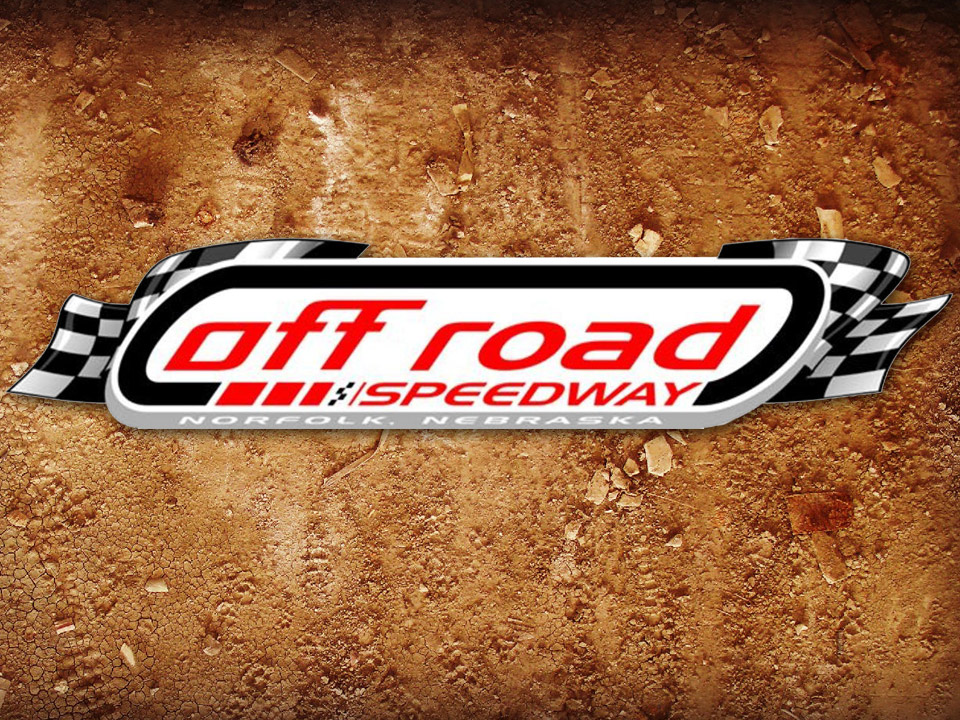 By Randy Pospishil
NORFOLK, Neb. (May 30) – The Saturday main event at Off Road Speedway that garnered the most attention featured a one-on-one duel between two Karl Chevrolet Northern SportMod racers looking for a first-time victory.
Dylan Pospisil and Troy Bruns battled before a caution during the 10th lap, and subsequent re­start, presented Bruns with an option that helped him seize the lead and, ultimately, the win.
With Pospisil at the "point" and other cars aligned side-by-side behind him, Bruns had the choice of positioning his car on the inside or the outside, and his choice of the outside keyed his oppor­tunity.
"My thinking was that he was so smooth on the bottom, I couldn't beat him down there; he wasn't messing up at all," Bruns said. "The only way I could beat him was taking the top."
Two laps after the restart Bruns accelerated coming out of turn two and passed Pospisil on the outside going into the backstretch. By the time the pair sped by the flag stand Bruns had secured the lead and, despite several attempts to pass on the inside, Pospisil couldn't find his way to the front.
Five laps later Bruns took the checkered flag for his first-ever win.
In other action, Jason Wilkinson won the IMCA Sunoco Stock Car feature in front of Chad Bruns and Ron Pettitt.
Tiffany Bittner worked her way to the lead from the middle of the pack and held off Nate DeSive and Bill Woehler over the final seven laps to win the IMCA Sunoco Hobby Stock main event.
Ramsey Meyer went to the front on the first lap of the Mach-1 Sport Compact feature and never trailed en route to the checkered flag.