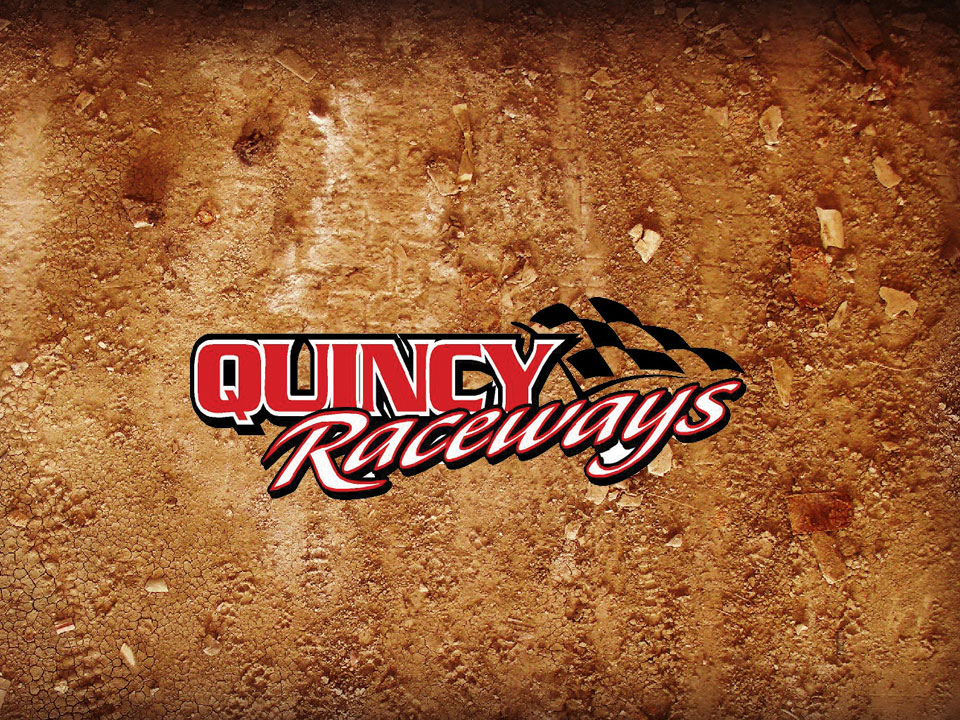 By Jack Walbring
QUINCY, Ill. (May 31) – The Summy Tire and Auto Center IMCA Northern SportMod main event was the special event of the evening Sunday at Quincy Raceway, with the 22-car field competing for $500 first place money.
Pat Dunker of Dunker Concrete Services came up with a twist with the Back Row Challenge is­sued to the first two drivers to accept the challenge in the first five rows of the feature event. Bran­don Lennox and Wes Mayfield accepted the challenge and went to the rear of the field to start the 27-lap main event. As the crowd got into the festivities, more money was raised to bring the total bonus to win from the back row to a whopping $600, giving a possible $1,100 to win for Mayfield or Lennox.
Lennox and Mayfield used several early caution periods to their advantage to move up quickly in the field with Lennox working his way into third by the 12th lap. Lennox used the restart on lap 15 to power around leader Tony Dunker and second place Adam Birck to take the lead.
Lennox then held back Dunker's challenges to take home the huge payoff at the checkered flag. Dunker settled for the second spot followed by Bobby Six in third.
Andrew Hustead held off Abe Huls in the Powder Coat Plus IMCA Stock Car main event to take his first-ever win in the division. Brandon Lambert held off Kimberley Abbot to capture his first win of the season in the Mach-1 Sport Compacts. Jeffery DeLonjay scored third.