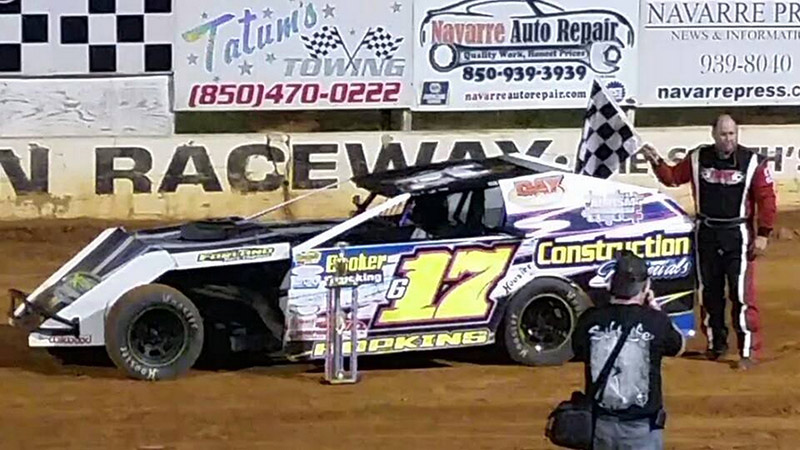 MILTON, Fla. (May 30) – Greg Hopkins started outside row one, took the lead early and stayed in front to the finish of Saturday's Bay Area Emerald Coast Tour at Southern Raceway.
The IMCA Xtreme Motor Sports Modified tour win was the second of the season for Hopkins and came ahead of Justin Galbreath, who mounted a late charge from the ninth starting spot.
Joey Bartlett, Tyler Allen and Jason Barnhill completed the top five in the third of six tour events this season at Milton.
Feature results – 1. Greg Hopkins; 2. Justin Galbreath; 3. Joey Bartlett; 4. Tyler Allen; 5. Jason Barnhill; 6. Travis Snellgrove; 7. Brian Moseley; 8. Dennis Adams; 9. Jesse Barnhill; 10. Todd Neiheiser; 11. Josh Goodwin.
Heat winners were Galbreath and Neiheiser.