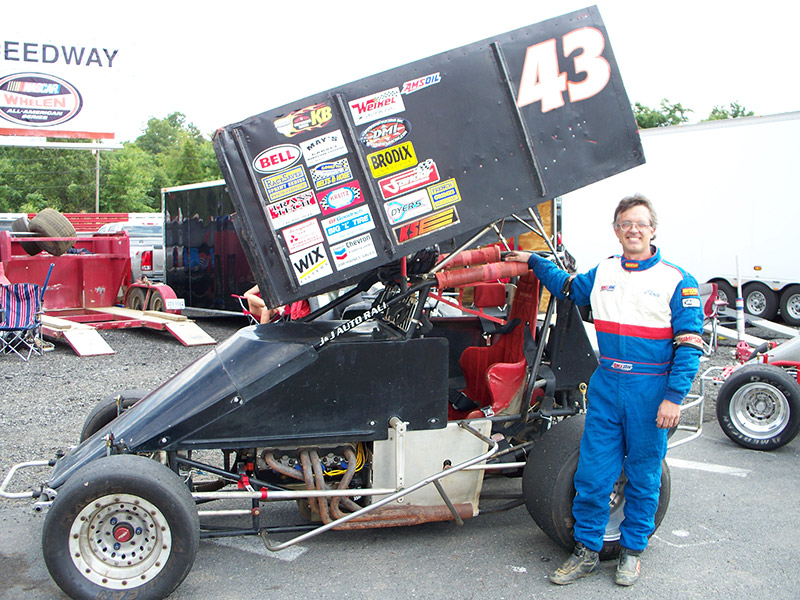 By Jim Haines
ELIZABETH CITY, N.C. (May 29) – Chris Ware showed he had a fast car early Friday at Dixieland Speedway, winning the Virginia Sprint Series feature at the same track his father Charlie had won at a year earlier.
Carl Simmons and Ware paced the field of touring IMCA Eagle Motorsports RaceSaver Sprint Cars to green. Ware moved up to the sticky cushion and set sail, leaving Simmons to fight it out with Tony and Jerald Harris.
Jerald Harris made it through and took off after Ware as the laps clicked off. Daren Bolac was worked his way up to third. With five laps to go, the front three cars were running with traffic.
Ware stayed with his high line while Jerald Harris ducked low as the white flag waved. Harris made one last charge, pulling low alongside Ware coming to the checkers but had to settle for second by a margin of just a few feet.
Bolac was third.
Feature results – 1. Chris Ware; 2. Jerald Harris; 3. Daren Bolac; 4. Tom Humphries; 5. Carl Simmons; 6. French Grimes; 7. Kevin Fletcher; 8. Tony Harris; 9. Brian Lawson; 10. Troy Severin; 11. Charlie Ware; 12. Anthony Linkenhoker; 13. Glenn Worrell; 14. J.D. Coats.