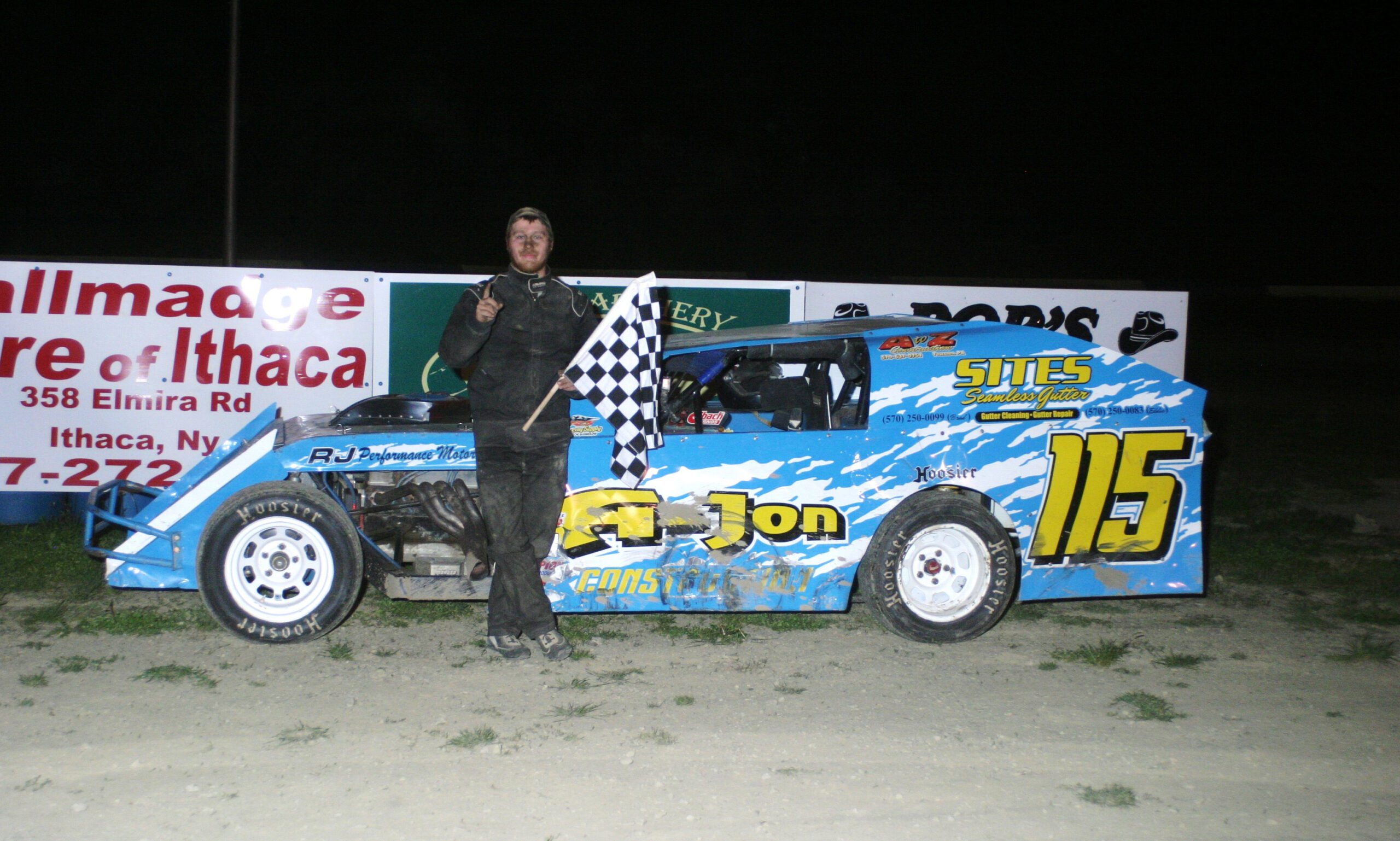 CORTLAND, N.Y. (May 24) – Brad Sites put himself in good position to capitalize on Matt Cole's bad luck in Sunday's IMCA Empire State Series main event at Skyline Raceway.
Sites worked his way from 10th starting in the IMCA Xtreme Motor Sports Modified feature to se­cond, trailing only Matt Cole when the leader coasted to a stop on the 22nd of 30 laps.
After taking over the point for the restart, Sites led to the finish for his career third series win and first-ever Skyline victory.
"I knew I had some work to do after starting 10th and was really able to start picking off cars about mid­way," he said. "I'd finished second and third at Skyline before and it's good to finally get a win there."
He held off a late-race challenge from eventual runner-up Jason Benjamin.
Rodney Morgan earned his best-ever Skyline finish with a third place effort. Saturday night fea­ture winner Dan Searls finished fourth and Drue Perrault rounded out the top five.
Feature results – 1. Brad Sites; 2. Jason Benjamin; 3. Rodney Morgan; 4. Dan Searls; 5. Drue Perrault; 6. Gary Roberts; 7. Eddie Sites; 8. Doug McKane; 9. Nate DeGraw; 10. Jeff Cardinale; 11. Matt Cole; 12. Keith Lamphere; 13. Will Ward; 14. Billy Ward; 15. Chris Fleming; 16. Brad Smith; 17. Logan Terry.