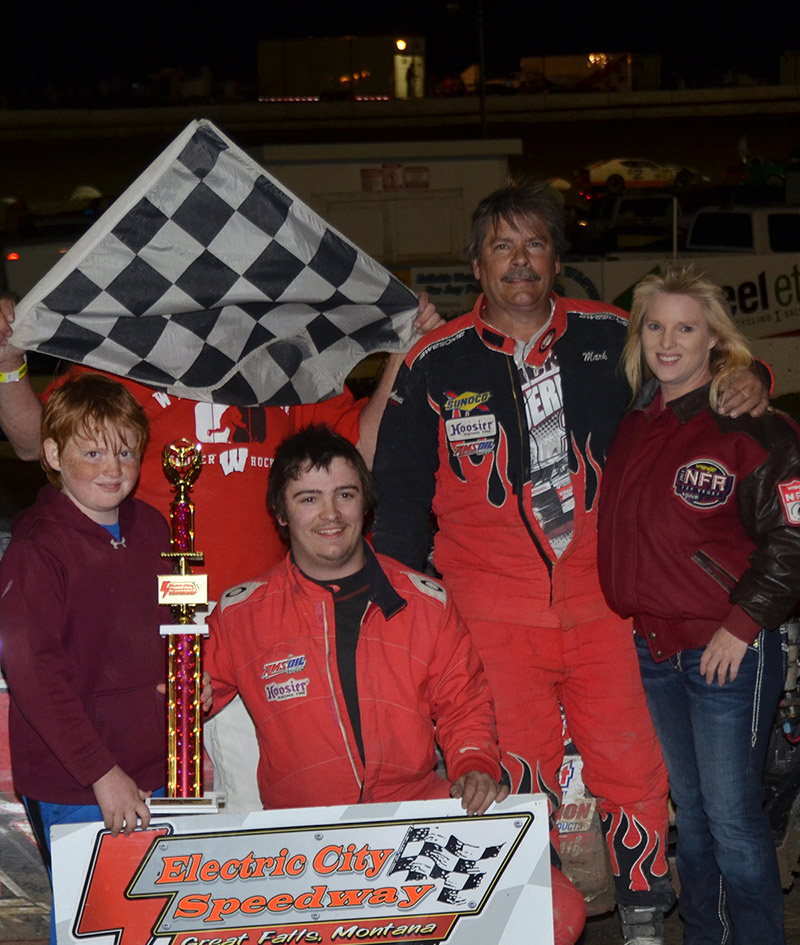 GREAT FALLS, Mont. (May 23) – It was a night for rookies Saturday at Electric City Speedway.
Kory Wermling had his work cut out for him after starting ninth but raced to the front and won the IMCA Xtreme Motor Sports Modified feature.
After racing side-by-side with Joey Price for several laps, Wermling held off Paul Leach to secure the checkers.
Tommy Bush looked strong until a run-in with some iron bent a trailing arm. He still finished fifth behind rookie Zack Olson.