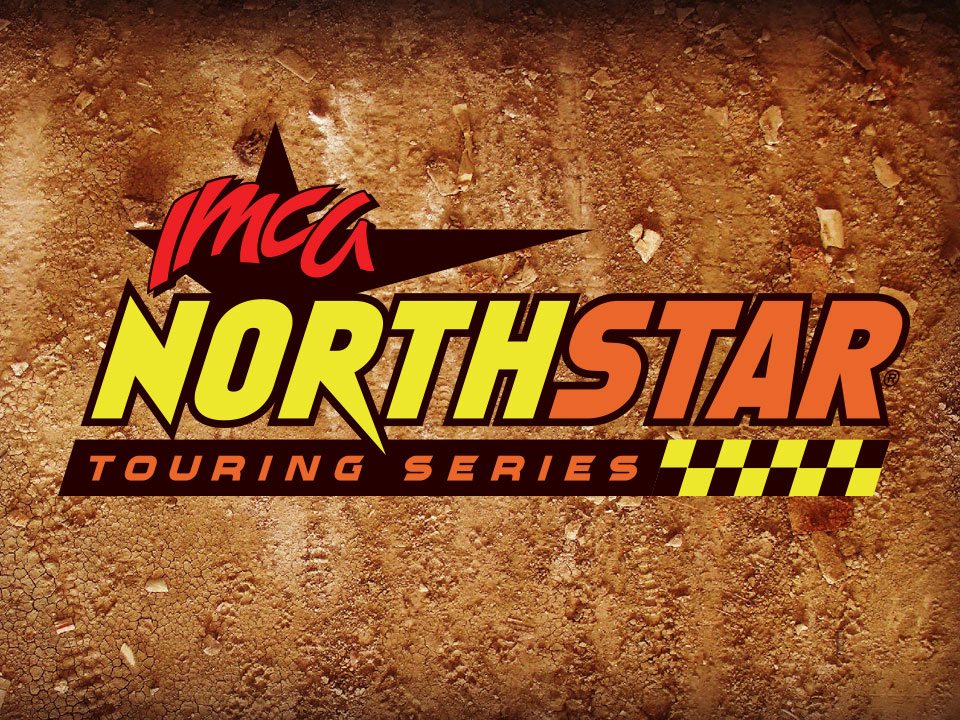 SLAYTON, Minn. (May 22) – Hometown heroes David Reisdorfer and Chad Lonneman had them dancing in the streets Friday night in Adrian.
Both drivers won for the first time in their respective careers when the IMCA North Star Tour opened at Murray County Speedway.
Reisdorfer started from the pole and led the distance in the IMCA Sunoco Stock Car feature. Dan Mackenthun tried to stay close but had to settle for second. Levi Feltman was third.
Lonneman also drew the inside row one start. He outran Matt Hanson and John Ross for the checkers.
"It's kind of neat that we'd both win the same night," said Lonneman, who pits next to Reisdorfer and noted the number of sanctioned tracks in the area they'd be able to race at this season. "We knew there would be a good group of local cars going there Friday."
Mat Hollerich won his second career IMCA Xtreme Motor Sports Modified tour feature, in front of eighth starting Jeff Ignaszewski and 10th starting Jason Fisher.
Jake Simpson scored North Star Series career win number four in the Karl Chevrolet Northern SportMods.
Tony Rialson and two-time defending tour champion Matt Looft were next across the stripe.
Nate Coopman began his quest for a third straight North Star title by winning the Mach-1 Sport Compact feature. Kyle Ewert was second and Kent Miller took third.
Feature Results
Modifieds – 1. Mat Hollerich; 2. Jeff Ignaszewski; 3. Jason Fisher; 4. Josh Bonnstetter; 5. Brandon Beckendorf; 6. Dan Menk; 7. Ben Panitzke; 8. Randy Klein; 9. Nate Zimmerman; 10. Dalton Magers; 11. Jason Briese; 12. Aaron Krohn; 13. Todd Stinehart; 14. Chris Rakness.
Stock Cars – 1. David Reisdorfer; 2. Dan Mackenthun; 3. Levi Feltman; 4. Chris Palsrok; 5. Jake Bruns; 6. Matt Schauer; 7. Gary Mattison; 8. Kevin DeBaere; 9. James Richert; 10. David Breyfogle; 11. Devin Kuehne; 12. Wayne Oftedahl.
Northern SportMods – 1. Jake Simpson; 2. Tony Rialson; 3. Matt Looft; 4. Randy Fischer; 5. Chet Ragan; 6. Nick Dieter; 7. Brycen Johnson; 8. John Gladitsch; 9. Ed Leonard; 10. Adam Ecker; 11. Cole Bents; 12. Dan Ahlers; 13. Devon McMartin; 14. Travis Pierson.
Hobby Stocks – 1. Chad Lonneman; 2. Matt Hanson; 3. John Ross; 4. Eric Gillette; 5. Cory Probst; 6. Justin Luinenburg; 7. Jeremy Wegner; 8. Trevor Holm; 9. Malik Sampson; 10. Jamie Songer; 11. Adam Snyder; 12. Brad Snyder; 13. Katie Gillette; 14. Travis Radke; 15. Clyde Krog; 16. Nathan Gegner; 17. Derek Platt.
Sport Compacts – 1. Nate Coopman; 2. Kyle Ewert; 3. Kent Miller; 4. Joe Bunkofske; 5. Jordan Rolling; 6. Tori Groebner; 7. Robert Potratz; 8. Ben Wilhelmi; 9. Matt Smith.
30