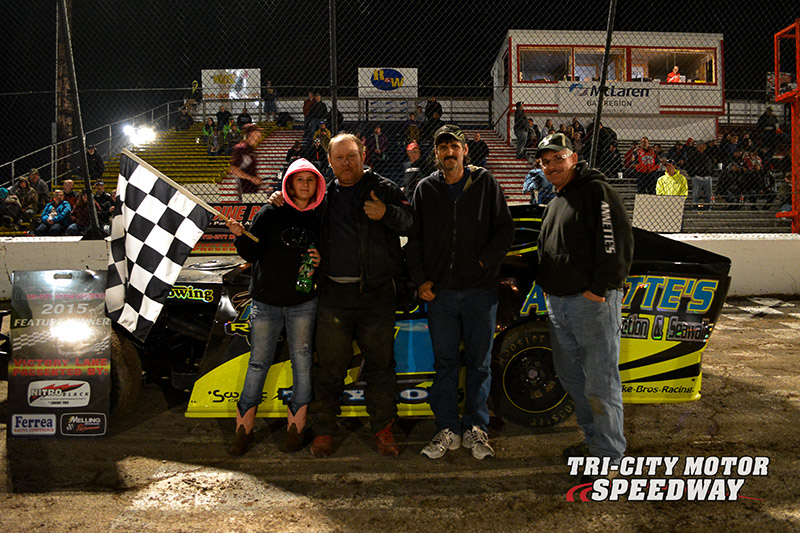 AUBURN, Mich. (May 15) – Once back in front, John Taylor wasn't caught again in Friday's Main Street Seed and Supply IMCA Modified feature at Tri-City Motor Speedway.
Point leader and defending champion A.J. Ward was involved in an early race caution and, after one lap was completed of the scheduled 20 circuits, had to restart at the back of the 20-car field.
Brenten DeYoung held the early lead as the field watched mid-pack drivers dice their way toward the front. By lap 14, John Taylor held the lead but had Ward, Myron DeYoung and Rusty Zeigler on all sides and trying to take away the point.
Ward and Myron DeYoung passed Taylor but contact between the two sent Ward airwards and on his roof. Neither was able to continue. Taylor inherited the lead and was able to hold off Chad Wernette, Zeigler, Todd Matheson and Brenten DeYoung survived to finish in the top five.
Toby Steele celebrated the 40th anniversary of his first Tri-City Motor Speedway start with a heat race victory.