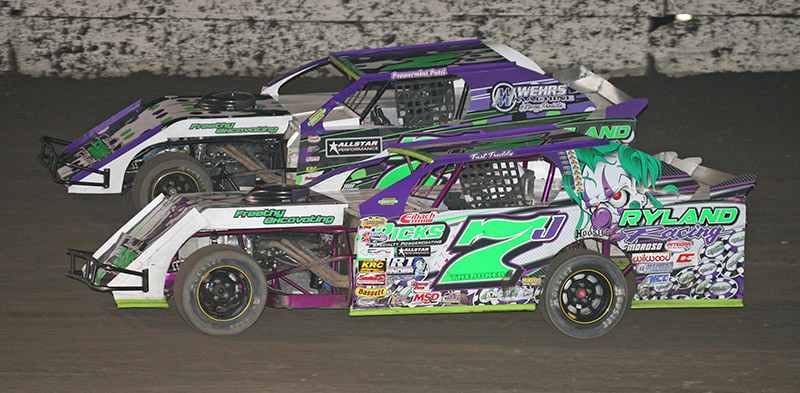 ANTIOCH, Calif. (May 9) – Fred Ryland, the national point leader in the Karl Chevrolet Northern SportMod division, won his fifth local feature of the season Saturday at Antioch Speedway.
Ryland was smooth as he picked his way to the top of the field, passing his wife Patti and Ron Brown en route to the lead. In the meantime, Keith Brown Jr. was charging hard and worked his way to second midway through the event.
A few laps later, Brown made contact with Ryland in the third turn, spinning his own car in the process. Ryland didn't know what hit him.
"I didn't see who it was, but the hit was pretty hard – luckily I was able to keep the car on the track," Ryland said. "Anyone who is faster than me is welcome to pass me."
Brown, a rookie, took up the chase of Ryland and challenged him to the finish. Ron Brown has two second-place finishes in his first season of racing.
"I'm getting closer every week," Brown said after the race. "It won't be long now."
Patti Ryland finished third, followed by Keith Brown and Paul Mulder of Pleasanton.