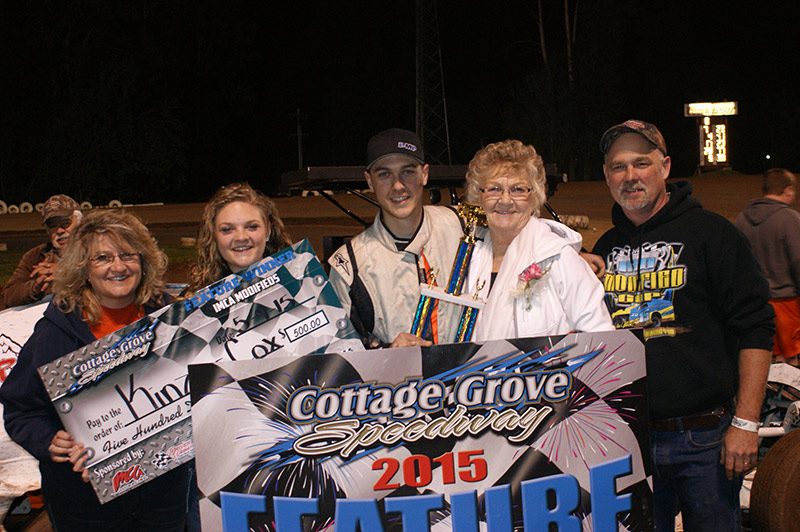 By Ben Deatherage
COTTAGE GROVE, Ore. (May 9) – Getting to the front of the IMCA Xtreme Motor Sports Modi­fied field at Cottage Grove Speedway Saturday evening was the easy part of Kinzer Cox's drive to victory lane.
Staying in front was the hard part.
The hometown clipper had to regain the lead from Gus Cooper on the 12th and 16th laps to gain the victory.
Ryan Baker set the early pace, giving way to Jason Kocks on lap four. Kocks suffered mechanical is­sues shortly afterwards, however, giving the position back to Baker.
On lap five, Cox took over and tried to set a rapid pace. Three cautions prevented him from constructing a large lead. Cooper got by Cox on lap 11, but Cox took the position back the next time around.
Cooper was in the lead when the next lap was scored but lost the point again on lap 16. Cox stayed out in front the rest of the way for his first victory of the season. He's the third different IMCA Modified winner in as many events at Cottage Grove Speedway in 2015.