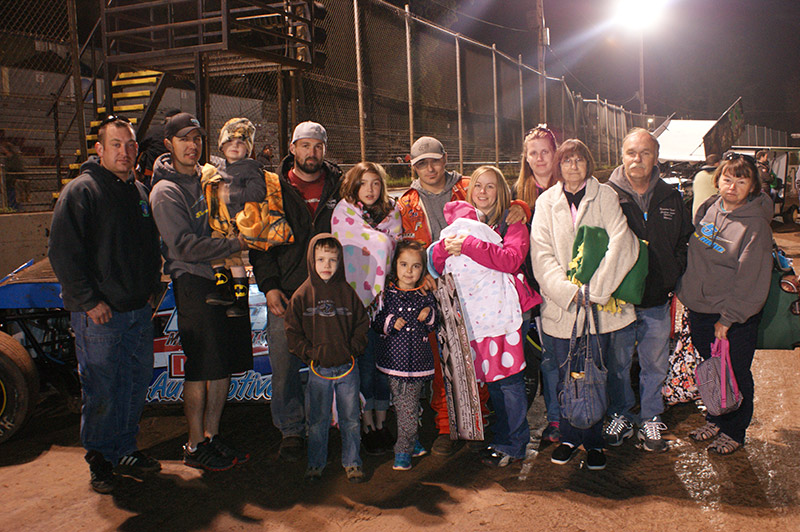 By Ben Deatherage
COTTAGE GROVE, Ore. (May 2) – Braedon Hand was first to the IMCA Xtreme Motor Sports Modified finish in front of a full grandstand for Cottage Grove Speedway's Fan Appreciation Night on Saturday.
Different drivers led each of the first three laps as Ryan Baker, Briley Pompe and then Hand took turns at the point.
Hand tried to distance himself from the rest of the field but lapped traffic came into play and al­lowed challengers to close in. One of those challengers was Jesse Williamson but he ran out of laps and had to settle for second.
Curtis Towns, Mark Wauge and Steven Sturdevant completed the top five.