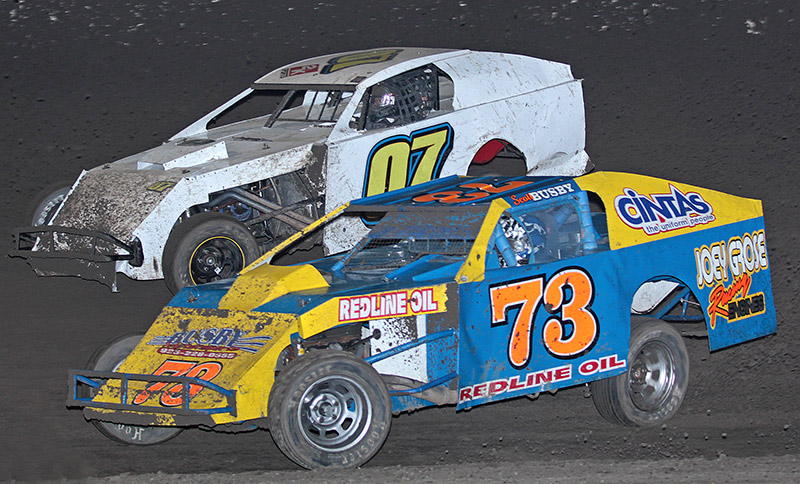 ANTIOCH, Calif.  (May 2) – Scott Busby, one of the most winning drivers in California history, scored his second victory of the 2015 season in Saturday's IMCA Xtreme Motor Sports Modified main event at Antioch Speedway.
Busby fought off challenges from Troy Foulger on the last two laps of the race.
The feature saw Grand Theft Auto game developer Jeff Thomas driving his car like he stole it. Thomas jumped into a commanding lead early in the event, separating from the pack of cars.
When second running Carl Berendsen spun with just four laps to go, the resulting restart put Busby and Alex Wilson behind Thomas. At the drop of the green, Thomas looked like he was go­ing for the win but suddenly pulled off with engine problems.
Busby and Wilson charged forward. Foulger quickly moved alongside Wilson, with cars racing three wide around the track.
"Everybody was fast tonight," Busby said from victory lane. "I just shot to the front. One of us had to get out there."
Foulger then chased Busby, as the cars in the pack banged bumpers through the turns.
"The track was so equal, and so hooked up for everyone, it was hard to move up," Foulger said after the race.
Wilson grabbed third place. It was his best finish at the speedway.