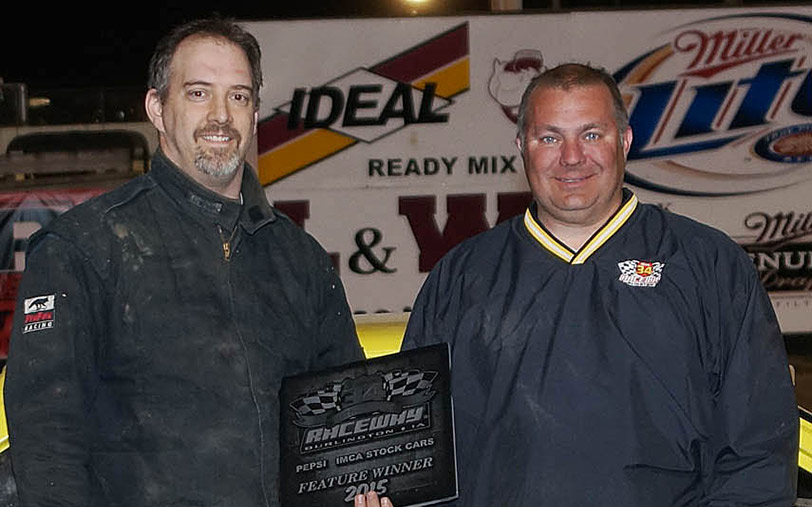 By Dana Royer
WEST BURLINGTON, Iowa (May 2) – Chad Krogmeier and Bobby Anders were IMCA winners Saturday at 34 Raceway.
Krogmeier put a new engine in his Pepsi IMCA Stock Car Friday night and went to the track on Saturday night to pick up his first win in a highly competitive field.
Krogmeier took the lead from his front row start and was never seriously challenged. The battle for second was fierce as Shane Watts, Tommy Bowling, Jake Wenig and Ray Raker put on a show.
With three laps to go, Watts took over the second spot for good followed by Raker and Bowling who had moved to the front from the rear of the field after being involved in a spin earlier in the race.
Defending track champion Anders picked up where he left off last year in winning the Casebine Credit Union IMCA Northern SportMod feature. Anders took the lead on the first lap and while chased by Austen Becerra, Brett Timmerman and Sean Wyett was as able to hold the lead for his first win this season.
The IMCA Xtreme Motor Sports Modified main event was stopped due to rain and will be com­pleted at the beginning of the racing Saturday, May 9 starting with lap five.