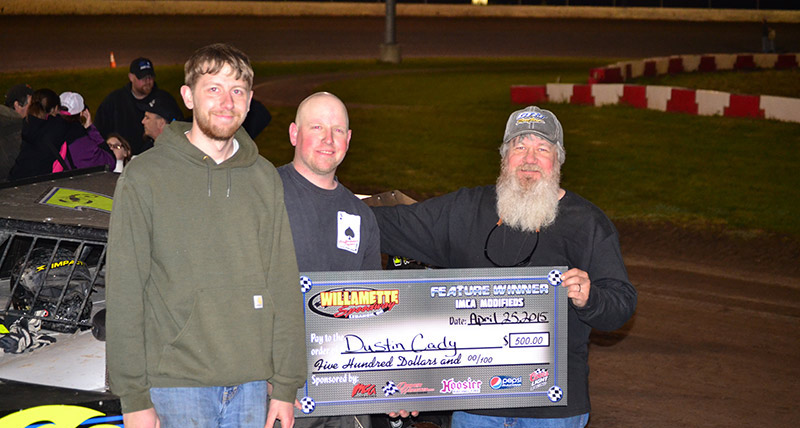 By Ben Deatherage
LEBANON, Ore. (April 25) – Dustin Cady raced his way back to victory lane Saturday at Willamette Speedway.
Bricen James had the car to beat for much of the IMCA Xtreme Motor Sports Modified feature. The teenager ran a great race but was overtaken by a late-race pass. Fellow Albany driver Cady made a banzai move on lap 23 to propel his mount into the lead.
Cady stayed out in front the rest of the way and parked his number 7 GRT in the winner's cir­cle. It was the second straight victory for the team at Willamette as Cady was the winner of the last IMCA Modified event at the historic 1/3-mile clay oval.
B.J. Wild was second and James ended in third.