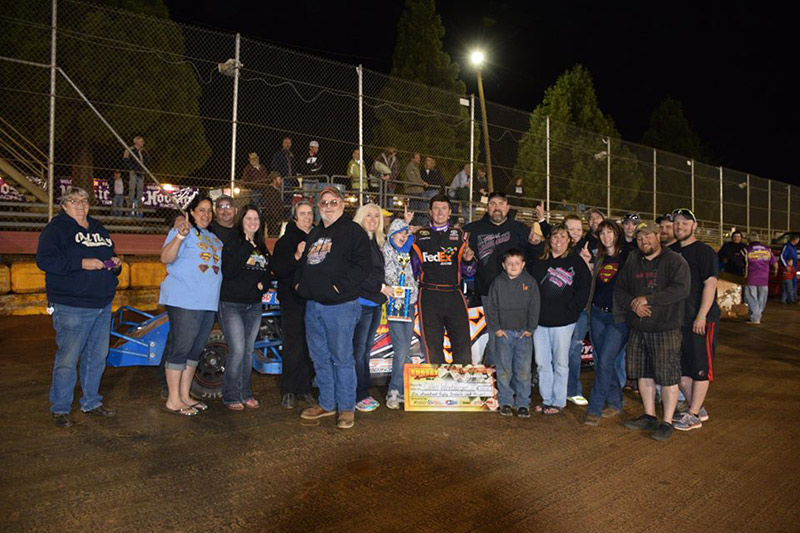 By Ben Deatherage
BANKS, Ore. (April 18) – Collen Winebarger was best in the Budweiser IMCA Modified field, on opening night Saturday at Sunset Speedway Park.
Don Jenner took control of the lead in the early going.  The veteran driver set the pace until lap 10, when Winebarger seized the position.
Once in the lead, Winebarger pulled away and dominated the rest of the distance.
Craig Cassell was second and Rob Ireland was third.