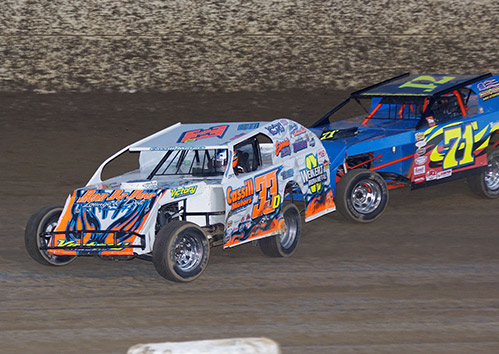 By Dana Royer
WEST BURLINGTON, Iowa  (April 4) – The green flag flew for the 50th season at 34 Raceway Saturday night and Scott Hogan took the win in the IMCA Xtreme Motor Sports Modified main event.
Hogan took the lead from Brandon Rothzen on lap 15 of the 22-car, 25-lap feature and went on to take the win by a comfortable margin.
Rothzen, Jeff Waterman, Mitch Morris and Carter VanDenBerg rounded out the top five. The $1,000 checkers put Hogan on the ballot for September's Fast Shafts All-Star Invitational.