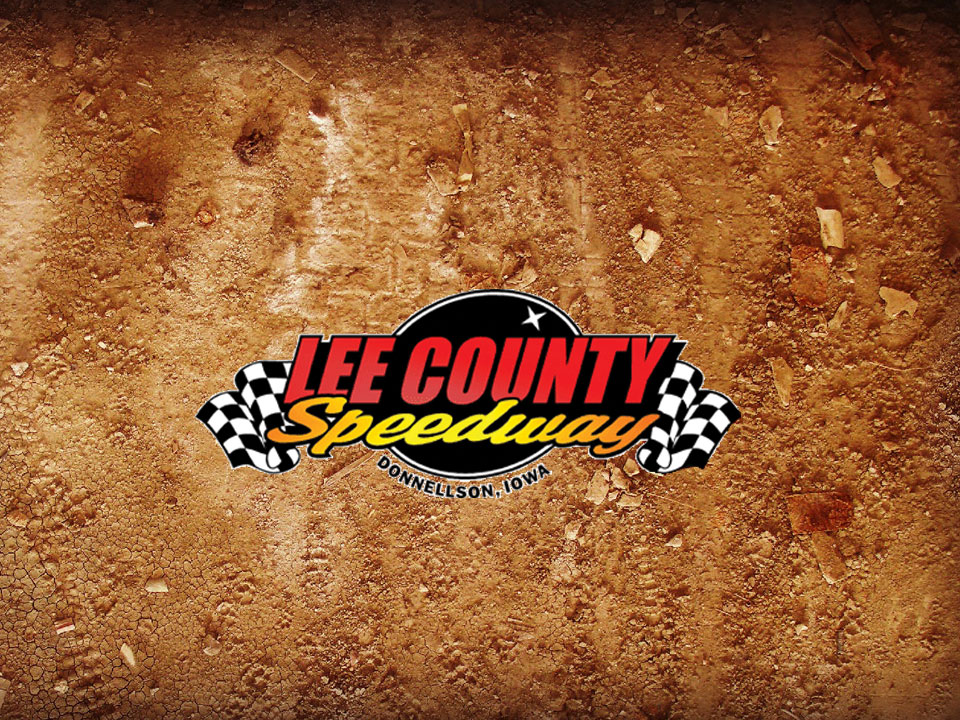 DONNELLSON, Iowa (March 29) – It took 37 starts for Tyler Droste to get his only IMCA Xtreme Motor Sports Modified feature win last year.
He needed just a single race to take his first checkers this season.
Droste battled Cayden Carter, then outran Hunter Marriott for the $1,000 victory Sunday at Lee County Speedway's Spring Extravaganza.
"This was a lot better start than last year," Droste said. "We had a good car. We just couldn't get it fig­ured out."
He figured out the fastest way around the oval after an early restart put him on the outside of the front row for the 20-lapper. Carter caught up and took the brief lead before Droste gained the front spot back.
The front pair ran side-by-side before Droste edged away. Marriott, Jason Wolla, Carter and Scott Ho­gan rounded out the top five.
Droste was already on the Fast Shafts All-Star Invitational ballot. He'd won the Fall Challenge at Hamilton County Speedway on the last weekend of the 2014 point season.
A phone call made earlier in the week to Damon Murty helped put John Oliver Jr. in victory lane following the IMCA Sunoco Stock Car main event.
Oliver had queried the former national champion on setup, started ninth and soon found himself running with Abe Huls and – ironically – Murty in the top three.
Making the most of the top line in the second set of turns, Oliver finally got the lead with two laps left. He beat Huls across the stripe by less than a car length, with Murty, Jay Schmidt and Dane Fenton next.
Tony Olson topped the Karl Chevrolet Northern SportMod main ahead of rookie Austin Becerra and Joey Gower. Bobby Anders was fourth and Austin Kaplan fifth.
Austin Luellen raced from third starting to win the IMCA Sunoco Hobby Stock feature ahead of Dustin Griffiths and Derek Hodges.
Chuck Fullenkamp started on the pole and led the distance of the 24-car Mach-1 Sport Compact feature. Completing the top five were Danny Sassman Jr., Ryan Walker, 10th starting Kimberly Abbott and Adam Gates.
Feature Results
Modifieds – 1. Tyler Droste; 2. Hunter Marriott; 3. Jason Wolla; 4. Cayden Carter; 5. Scott Hogan; 6. Carter VanDenBerg; 7. Dugan Thye; 8. Brad Tyler; 9. Lonnie Heap; 10. Dylan Hoover; 11. Johnny Walker; 12. Blake Woodruff.
Stock Cars – 1. John Oliver Jr.; 2. Abe Huls; 3. Damon Murty; 4. Jay Schmidt; 5. Dane Fen­ton; 6. Jason Cook; 7. Jim Lynch; 8. Nathan Wood; 9. Greg Gill; 10. Jim Redmann; 11. Les Blakley; 12. Ryan Fullenkamp; 13. Andrew Hustead; 14. Erick Knutsen; 15. Jason See; 16. An­thony Cassat; 17. Michael Bilyeu; 18. Austin Evens.
Northern SportMods – 1. Tony Olson; 2. Austin Becerra; 3. Joey Gower; 4. Bobby Anders; 5. Austin Kaplan; 6. Brandon Lennox; 7. Clint Luellen; 8. Brayden Carter; 9. Brandon Dale; 10. Austin Howes; 11. Sam Wieben; 12. Adam Birck; 13. Dan Keltner; 14. Charles VanZandt; 15. Col­ton Livezey; 16. Jason Mason; 17. Jon Lear; 18. Michael Goodwin; 19. Trenton Brink; 20. Rich Vogt; 21. Tyler Cale; 22. Sean Wyett; 23. Nathan Bringer; 24. Jerry Hinton.
Hobby Stocks – 1. Austin Luellen; 2. Dustin Griffiths; 3. Derek Hodges; 4. Mike Kincaid; 5. Justin Lichty; 6. Daniel Wauters.
Sport Compacts – 1. Chuck Fullenkamp; 2. Danny Sassman Jr.; 3. Ryan Walker; 4. Kim­berly Abbott; 5. Adam Gates; 6. Jake Benischek; 7. Barry Taft; 8. Travis DeMint; 9. Luke Benischek; 10. John Girdley; 11. Brandon Reu; 12. James Roose; 13. Kenny Smith; 14. William Michel; 15. Kyle Hamelton; 16. Andrew Bieber; 17. Matt Moore; 18. Josh Stanley; 19. Michael Grossman; 20. Trent Orwig; 21. Josh Barnes; 22. Dustin Forbes; 23. Daniel Campbell; 24. Spen­cer Coats.