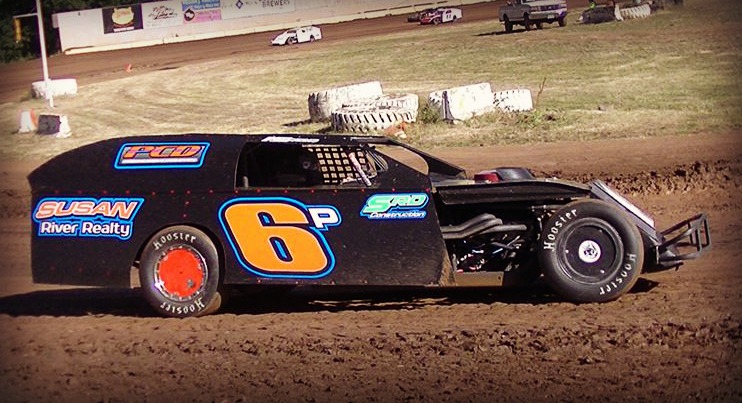 By Ben Deatherage
BANKS, Ore. (July 19) – A $1,000 check accompanied opening night honors for Travis Peery, winner of Saturday's Wild West Modified Speedweek event at Sunset Speedway Park.
Thirty IMCA Xtreme Motor Sports Modified entries were on hand from Oregon, Washington, Califor­nia, Nevada, and North Dakota for the first round of the fourth annual tour.
Leading the entire distance of the 40-lap Fast Shafts All-Star Invitational ballot qualifying feature was Peery, coming all the way from North Dakota, but originally from California.
Collen Winebarger put his machine in the runner-up position while "B" winner Alex Stanford was third.
Braedon Hand was fourth and defending Speedweek champion Jesse Williamson was fifth.
Speedweek continues at Sunset Speedway Park on Sunday, July 20 with racing action scheduled to get underway right around 5:00 PM.
Feature results – 1. Travis Peery; 2. Collen Winebarger; 3. Alex Stanford; 4. Braedon Hand; 5. Jesse Williamson; 6. Mark Carrell; 7. Doug Lockwood; 8. Cory Sample; 9. Monte Bischoff; 10. Rob Ireland; 11. Jerry Schram; 12. Matt Jenner; 13. Chris Quinn; 14. Kelly Williamson; 15. Craig Cassell; 16. Robert Duncan; 17. Matthew Drager; 18. Jeremy Shank; 19. Kyle Casson; 20. Mark Wauge.